Senior Teaches Art Class
Senior Audry Nilson will begin teaching an art class to kids between the ages of 8 and 10 in the near future. It will be held at the art studio that she has been attending since seventh grade.
"Audry has incredible patience, knowledge and a great deal of focus," art studio owner Maureen Killaby said. "All three of those combinations make a good teacher, and she has amazing fortitude to continue and not lose interest in what she's doing and what her goals are."
"
Audry has incredible patience, knowledge and a great deal of focus."
— Maureen Killaby
Nilson was diagnosed with dyslexia in the fifth grade and started attending Killaby's art class in the seventh where she realized art made life more manageable. Since then, she has been attending Mrs. Killaby's art class every Tuesday and Thursday.
"Ever since I was young, school was not my "thing." I was diagnosed with dyslexia when I was in the fifth grade, and going to school every day seemed like a nightmare," Nilson said. "One day in the seventh grade, I had this art teacher who took an interest in me and my art. She taught me different techniques and showed me different mediums. I began creating and entering competitions and winning. Going to school didn't seem that bad anymore because now I had art, and I felt like I was finally good at something."
Nilson has won several awards for her art; she has been awarded first place for the past two years at the Helen S. Boylan competition and has entered again this year. She often competes in art competitions in Lindale and has won several awards.
"I competed in Academic Rodeo last year and received third place," Nilso said. "This year I got second place. I have also competed in the Congressional Art competition. If you win first place, Louie Gohmert will fly you and one other person to Washington D.C. and see your piece hang in the Whitehouse. Sadly, I did not make honorable mention or receive a place, however, being selected to be in the competition is an honor."
Leave a Comment
About the Writer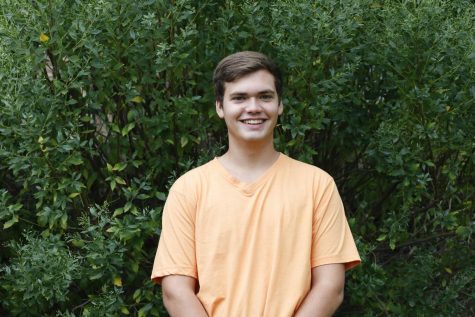 Caleb Smithee, Staff Writer
Caleb is a junior and second year Eagle Eye staff member. He enjoys spending his time playing the drums, bass, and ukulele, and he is in his church's...