Volleyball Sweeps Jacksonville
Last night, Lindale made a quick trip over to Jacksonville and defeated them at all three levels to improve to 7-1 in district.  Freshmen scores were 25-16 and 25-13. JV scores were 25-9 and 25-12.
Varsity won handily in three sets with scores of 25-10, 25-7, and 25-10. Leading the Lady Eagles at the net was Brina Kuslak (10 kills, 3 blocks) followed by London Reue (9 kills, 1 block).  Shelbi Steen and Lorin Reue chipped in 7 and 6 kills a piece respectively.  Setters Harleigh Thurman and Kalaya Pierce showed up and handled the offense well. Thurman had 20 assists and 6 digs on the night, and Pierce added 11 assists, 3 digs, and an ace.  Libero Alisha Kiser also had 14 total digs in the three set victory.
The Lady Eagles take the court in their final home match of the season against Ennis on Friday. Varsity will play at 4:30 with JV and Freshmen following afterwards.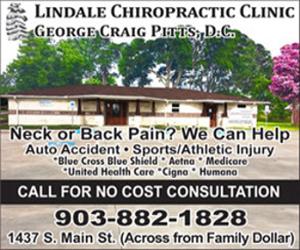 Leave a Comment