Band Exhibits Award Winning Performance
The band participated in the Mineola Marching Band Festival on October 9 and received a first division rating, a best in class award for Conference 5A and fifth place overall. The competition consisted of two rounds, with Lindale being the only military band to advance to finals.
"This contest [gives] the band a chance to perform in a competitive situation before we go to UIL," band director Stephen Moore said. "I'm ready for the band world to see what our band is doing and get feedback from the judges."
In a typical marching season, the band's first opportunity to perform in a contest setting is at the actual UIL marching contest. This chance to perform in a competitive atmosphere prior to UIL contest is an opportunity the band has never had until now.
"I believe this contest [was] a great run-through of our contest drill prior to competing at UIL," junior band member Collin Hill said. "The last two years we have just had additional Monday night practices on our days off, but I believe this [is] a great experience [to prepare] us against some very tough competition."
Unlike other contests where corps and military bands are not compared to one another for ranking, this festival provided unique insight regarding Lindale's current marching ability. The various awards also enabled bands to see how they performed from different perspectives ratings and rankings-wise.
"We all knew coming off the field for the second time that day that we did an amazing job," junior drum major Carrie Weaver said. "No matter what place we ended up, we knew we had achieved our potential, and I felt an overwhelming sense of pride."
This year is also a year in which bands compete in the UIL Area contest in hopes of eventually advancing to the state level. This contest in Mineola gave the band a chance to compete in the format of this additional contest in preparation.
"I think we [performed] very well," band director Susan Scott said. "[It was] a great opportunity for us to put the whole drill on the field in a contest setting before UIL and a great chance to see how we stack up against some other good East Texas bands." 
"
We all knew coming off the field for the second time that day that we did an amazing job."
— junior drum major Carrie Weaver
View Comments (1)
About the Contributor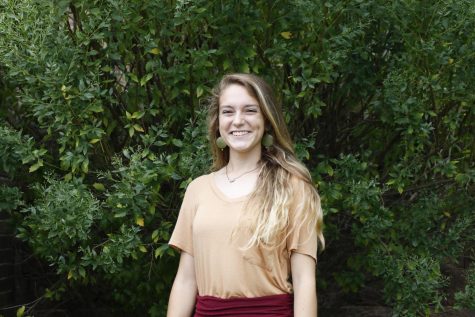 Adrienne Parks, Social Officer
Adrienne is a senior at Lindale High School and the social officer for the Eagle Eye Newspaper Staff. She spends her time as a member of many organizations...