Marching through history
Former band members highlight how the organization has grown and changed
She used to imagine what it felt like to watch from the top of the stands. Her face was once brushed by a breeze as she filed through a tunnel of her fellow band members. The tables have now turned and the roles reversed; she now has a vivid picture of what the Pride of Lindale looks like from the top of a cheering crowd.
Band booster Angela Gerthe played saxophone in the Lindale band from 1983 to 1986. She and her husband still support the Lindale band today by chaperoning out-of-town games, working the concession stand, and by watching the band perform in practices, on game day and at their contests.
 "I love the fact that our Lindale kids get to know what it feels like to participate together as a "family" and really see what outstanding accomplishments they can reach," Gerthe said. "It is also great to see that the band still "pops" the turns, holds their heads high and maintains a clear, crisp sense of marching style."
 At the time Gerthe was in band they didn't have squad leaders, so everyone had to play off their music to the band director, Butch Almany. They turned according to the drum major's whistles that alerted them to what came next in their performance. The band wore the same uniforms as today and played a few of the same pieces of music, including "Rolling Thunder" and "Melody Shop."
 "I am so very proud of the band's dedication, hard work and focus," Gerthe said. "Lindale has always been known for their outstanding band program that gives its members the chance to be a part of something excellent."
 1955 graduate, John Jarmen, played trumpet in the Lindale marching band. There were around 30 people in the band when it started. One of the band's first games was at Van where they played "Little Brown Jug" and "A Tisket a Tasket."
 "We wore white coverall's and truck driver caps," Jarmen said. "One of my best memories was of our drum major, who was like a mother hen to all her kids."
 The Lindale High School Band has received 38 consecutive 'ones' at UIL Marching Contest. Through his 18 years as head band director in Lindale, Steven Moore's band has grown from the 180's to its current 243 members. He says that one of the biggest reasons the band has grown so much is because of the emphasis the program puts on student leadership.
 "About 12 years ago we started making significant inroads to empower our student leaders and give them more control over the program – now we're seeing the fruits of that," Moore said. "From teaching marching fundamentals to listening to music playoffs, our students have a lot to do with the growth and success of the organization. The student leaders are truly making the band a great success."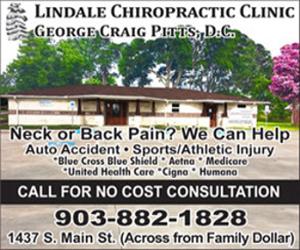 Leave a Comment
About the Contributor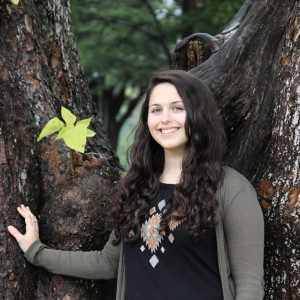 Nikki O'Connor, Editor
Newspaper editor Nikki O'Connor is a third-year staffer for the Lindale Eagle Eye. You can find her exploring the outdoors, kayaking or baking tasty...