Lady Eagles volleyball sweep Gilmer
On Tuesday August 22nd, the Lady Eagles took on the Lady Buckeyes of Gilmer and made a clean sweep of victories at all three levels, Freshmen, JV, and Varsity.
The Varsity Lady Eagles gave the crowd quite a thrill when they came back from being down 0-2 to win the match 3 sets to 2. Scores were 21-25, 20-25, 25-20, 25-8, and 15-12. Middle blocker Brina Kuslak dominated the front row with a personal high of 17 kills and 2 blocks on the night. Assisting Kuslak in this feat, setter Harleigh Thurman totaled 27 assists, 8 aces, and 9 digs. Senior libero Alisha Kiser had 41 digs in the five set match and 4 aces, and Jennifer Moyer helped the defensive effort with 26 digs on the night. Hannah Knox and London Reue added 7 kills a piece as well.
The Varsity Lady Eagles are competing Thursday–Saturday in the Volleypalooza Tournament in Leander, TX this weekend. They take the court at home again Tuesday August 29th against Carthage and Quitman.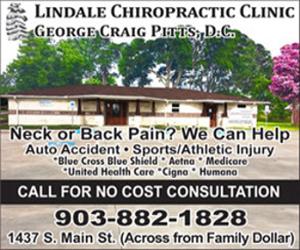 Leave a Comment