LHS twirlers win 21 medals and advance to state
Recently, the Lindale High School Majorettes competed in the UIL Twirling Contest in Chapel Hill earning 21 medals. The entire team will be attending the state competition at the end of May.
"The twirlers have been preparing for UIL regional twirling contest all semester long," majorette sponsor Abby Rhodes said. "They have worked long and hard on their solos."
All eleven of them qualified for state with their ensembles. Ten out of eleven of them will be advancing with their solos.
"It was a very bittersweet moment," head drum major and majorette Whitney Bacon said. "We've twirled so much together as a team and I always look forward to twirling contest. I was excited leading up to it, but once it was done and we got results, it just kind of hit me really hard that it was over."
The team brought home a total of twenty-one medals. This is the second consecutive year that the entire line has advanced to state.
"It was a really awesome feeling but at the same time it was really sad," lead majorette Hannah Sanders said. "It was the last time twirling with my ensemble and the rest of the girls on the line. It's been such a big part of my life."
This year has been an overall success for the majorettes, according to band director Steven Moore.
"This year there's been a lot of positivity," Bacon said. "When you get a group of girls together, there's going to be conflicts, but this year we've all bonded really well. It just clicked and we worked beautifully as a team. We got really close with each other."
Leave a Comment
About the Contributor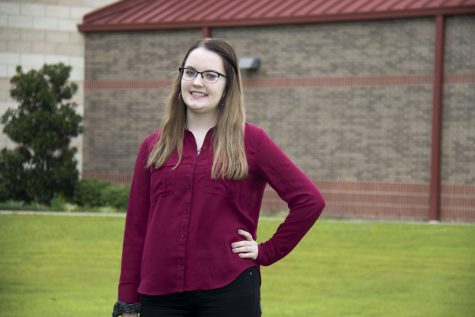 Kaylee Rodriquez, Editor-In-Chief
Kaylee is a senior at Lindale High School and the Editor-In-Chief for the Eagle Eye staff. Kaylee is also a member of the audio visual production team,...