Debate competes at Mabank's "Angel" Tourney
This weekend, the Lindale Speech and Debate Team attended the Mabank "Angel" Tournament.  This tournament had 21 schools and over 300 competitors.  An angel tournament means that beginning competitors, most competing for the first time, will get the benefit of having a mentor with them in the round to assist and help them out.  Many of our students are learning policy debate right now, which for this year is focused on increasing economic and/or diplomatic engagement with China.  For the past four weeks we have been studying debate theory, argumentation structure, and learning specifically about engaging with China over civil space issues (like debris and asteroid detection).  The first four weeks of class are like learning how to dance without ever getting to stand up and try.  This angel tournament officially kicks off our year.  Despite previously traveling, this becomes our first opportunity to compete as a large team.  We had 19 competitors this weekend and 14 mentors attend the tournament to help out.  Our results were outstanding.  Every single student came away with at least one victory.  Several of our students placed in the top half of the tournament, which is very exciting.  You'll notice below that we WON each event we competed in this weekend!  Our specific results were:
1st Policy Debate – Emma Cook ('20) and Jeremy Guidotti ('20); Angel Anthony Wyatt ('18)
5th Policy Debate – Haley Bass ('20) and Deyonte Range ('20); Angel Ronak Desai ('18)
7th Policy Debate – Autumn Ellgass ('20) and Carlee Pascual ('20); Angel NONE* To do what they did without the extra help was INCREDIBLE!
8th Policy Debate – James Grady ('20) and Nalany Hernandez ('20); Angel Brina Kuslak ('19)
9th Policy Debate – Avalon Custer ('20) and Alicia Mullings ('20); Angel Mara Griffin ('19)
11th Policy Debate – Matthew Grady ('20) and Alec Morton ('20); Angel Grant Root ('17)
14th Policy Debate – Robert Beaudoin ('20) and Joel Easom ('20); Angel Robert McWhorter ('18)
Other Team (Ineligible to Place because they were a team of three) – Jude Ratcliff ('20), Luke Sims ('19), and Nathan Stanley ('20); Angel Peyton Pascual ('18)
1st Lincoln-Douglas Debate – Morghan Davis ('19); Angel Ashlyn Ellgass ('19)
   Morghan was also given PERFECT SPEAKER POINTS
5th Lincoln-Douglas Debate – Evan Howell ('19); Angel Ashley Ray ('17)
1st Extemporaneous Speaking – Haley Bass ('20); Angels Evan Bewersdorf ('18) and Ashlyn Ellgass ('19)
4th Extemporaneous Speaking – Deyonte Range ('20); Angels Evan Bewersdorf ('18) and Ashlyn Ellgass ('19)
Other mentors helping out:
Baylor Payne ('17)

Kylen Kuslak ('17)

Dallas Brock ('17)

Samantha Rodden ('19)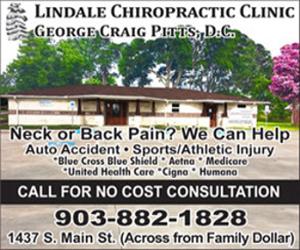 Leave a Comment