Preparing for the future
A look at career preparation courses available at LHS
Lindale High School seniors graduate  May 29 and will be pursuing a multitude of career paths. LHS offers many classes for these students who plan on furthering their education after secondary school.
"This year I have taken Mr. Walton's AP Physics, Robotics, and Engineering Design and Problem solving classes," senior Phillip Lively said. "I will be attending LeTourneau University in the fall to major in engineering and plan on working for Space X or NASA eventually. 
Lindale offers courses in multiple fields including,  but not limited to, agriculture,  architecture, culinary arts, engineering, audio visual production, engineering, and graphic design, journalism. Duane Walton teaches Robotics and Engineering, Design, and Problem Solving.
"The engineering course gives them a feel for the engineering and design process," Walton said. "This will help them in their college courses and in their career if they choose to go down that path."
LHS offers courses that make students eligible for a job straight out of college. One of the courses is Certified Nurses Aid class taught by Emily Weesner.
"I plan on being a nurse later on, so the CNA course has really been helpful preparing for that," senior Sam Wallander said. "You do have to give people showers, and really take care of them. The course really does prepare you for the nursing world and the side most people don't see."
Leave a Comment
About the Writer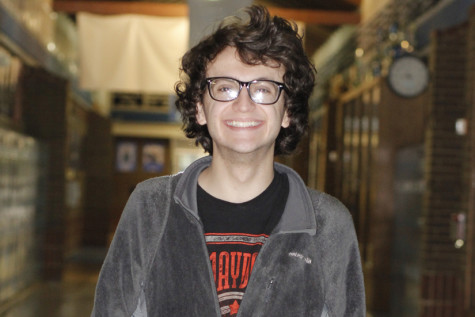 Drew Austin, Social Media Manager
Drew Austin is a senior at Lindale High School and a third year member of the LHS Newspaper staff. Drew is a vegetarian, and he loves animals more than...