CTE programs succeed in Waco
   Ten architecture and engineering design competitors will be advancing to state competition held in Corpus Christi in March. Students competed in Waco at Texas State Technical College Feb. 17 for their state-qualifying competition.
"They did extremely well in their competition and I am so proud of them," sponsor Tonya Wheat said. "All of these guys will be advancing to state."
Architecture students prepared projects to take to the competition weeks beforehand. The projects were designed on their computer software and made into physical pieces with a 3-D printer. A full chess set, designed by Colton Lewis, Ben McFadden and Phillip Wagoner, advanced to the state competition.
"The whole process was kind of strenuous," McFadden said. "We had to make a bunch of modifications along the way."
Architectural and engineering design students followed similar guidelines. They designed house floor plans to take with them to competition. Two competitors' floor plans advanced to state.
"It's really hard to make buildings," competitor Jarrod Gibbs said. "I basically learned what I need to know for next year- how to build houses."
At the testing facility, the students who competed in the timed competition were required to create a draft on the spot in under four hours. Architecture students were expected to draft a house, while engineering students were to create drafts of smaller pieces such as nuts and bolts.
"There was architecture drafting and engineering drafting, and I competed in architecture," competitor Sahil Patel said. "I scored some of the highest points in our drafting and it was actually pretty exciting."
Jarrod Gibbs and Sahil Patel advanced for their floor plans, while Phillip Wagoner,  Tanner Cramer and Ryan Doyle advanced with engineering drafting. Taylor Farnham and Hunter Haxton advanced with a log cabin model. Nelson Bond advanced in architecture drafting, and Ben McFadden, Phillip Wagoner and Colton Lewis advanced for their chess set.
"I love to see the kids succeed, and it's neat to see the kids' faces when they've done well," Wheat said. "They learned a lot through the competition and they are already ready for next year."
Leave a Comment
About the Contributor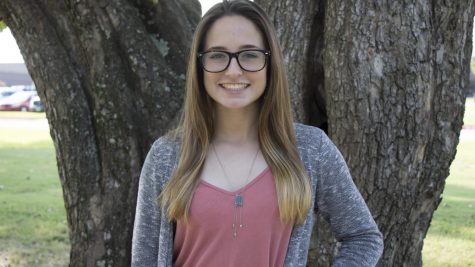 Tyra Rodden, Sports Editor
Tyra Rodden is a senior at Lindale High School and the sports editor for the Eagle Eye staff. She competes in softball, track, cross country and UIL. She...