Working towards a career
Auto Mechanic Program offered through TJC
Students enrolled in the Career and Technology Department's auto mechanics classes will soon become certified in their specialized fields in return for their studies. In this program, a portion of their certification process is done in high school through Tyler Junior College, and once students receive their certification, they can continue on in the field and earn their Associates of Applied Science degree in whatever area they choose.
"It's a program we came up with about 8 years ago, and they start with passing a test that lets them know their aptitude for mechanics," CTE Director Brent Berryman said. "If they pass that test, then they're accepted into either the welding program, the automotive program, or any other program of their choice. They have to spend so many hours, and those hours have to be hands-on, working on either automobiles or doing welding,  and at the end of the semester, they'll get a certification."
Classes and lectures are given at TJC's West campus, and students go there after lunch and stay until about 4:30 every day. Part of the time at TJC is spent listening to a lecture, while the other part is working in the shop provided.
It's an interesting thing," senior Juan Cruz said. "It's a mixture of actual college students, our high school students, and students from other high schools, and it's taught by many different instructors."
Lindale High School has juniors and seniors participating in the program. The high school portion is a two-year program, and students may choose which certifications they wish to work for during the course of those years. 
"The whole time they're in there they're getting two or three certifications a semester," Berryman said. "The good part is they do their two year's work in high school through TJC, they can do one more year and then they're ready to go into the workforce at 19 years old."
For students interested in Tyler Junior College's School of Professional and Technical Programs, visit tjc.edu/EECT for more information.
Leave a Comment
About the Contributor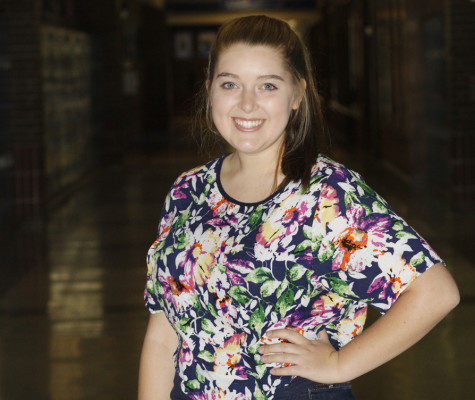 Emma Johnsen, Managing Editor
Emma is a senior at LHS and a third-year staff member for the Eagle Eye. She enjoys debate, theater, playing the trumpet, vegan food, and taking selfies...