Pictures of quality
Foreign exchange student does freelance photography
Gabriel Vissoto, a 16 year old exchange student from Brazil, does freelance photography for both the newspaper and yearbook staffs.  Because he  loves photos, Vissoto came to Neda Morrow and asked if he could take pictures for her classes.
"When we have events where we only have maybe one student who can go, he will come in and fill in the gap and take pictures," Morrow said. "He has a lot of expertise in taking quality pictures, so his shots are really good.  I also really like his positive, upbeat attitude and personality."
In Brazil, the climate, culture, transportation, foods, and schooling are different. At Vissoto's school, they do not produce a yearbook.   For high school students, an average school day is only a half day ( four hours ), whereas here, a school day is seven hours.  School there is also more focused on academics and not extra-curriculars.
"I like school over here better," Vissoto said.  "It is more fun.  Over there is boring– like study, study, study."
Although Vissoto has experience with photography and enjoys it, he does not plan on majoring in photography in college.
"Photography is just a hobby," Vissoto said.  "I want to become a pilot, but there is not a specific college I want to attend to do so."
Not only does Vissoto take pictures, but he also was a kicker for the JV football team and is playing soccer.  At home, he plays volleyball rather than other sports.
"I never had played soccer until I came to the USA," Vissoto said.  "Volleyball is a big sport in Brazil.  It is my favorite because I am good only in volleyball."
From sports to nature to UIL events, Vissoto is helping out Lindale High School by doing what he enjoys.  He recently received a drone with a camera attached as a gift from his father.  He has already taken pictures from the sky of the football field and surrounding areas.
 "We are really excited that he has decided to freelance for us this year," Morrow said.  "I cannot wait to see what new pictures he will bring."
Leave a Comment
About the Contributor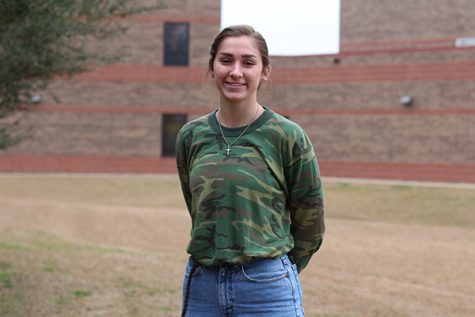 Lorin Reue, Assistant Editor
Lorin Reue is a junior at Lindale High School and a second year member of the LHS Newspaper staff.  Lorin spends  her time playing volleyball, basketball,...