Culinary class gives back with a luncheon
    Culinary arts teacher Summer French and her  students planned, cooked and served a luncheon for the district maintenance department December 4.  The maintenance department was instrumental in redoing the new culinary lab space at the high school.
    "We made the maintenance lunch because they helped us save in kitchen renovations by taking out the kitchen and doing some of the repair work,"  French said.
    The kitchen for French's culinary classes was under major renovations over the summer and the first six weeks to make it a commercial facility.
    "The men on the maintenance crew spent all summer building our culinary classes a brand new industrial kitchen," junior and culinary  student Hannah Reneau said. "They worked long hard hours to make our classes possible and enjoyable, so we wanted to repay them a little by making them a nice meal."
     The culinary students felt very honored to repay people who made their class possible and they look forward to doing it again in the future.
    "Were a really good team in culinary, so pretty much anything we need to do is a challenge," Reneau said. "We didn't have a lot of trouble with the luncheon though; honestly I'd say it went really well and there were no problems to overcome."
Leave a Comment
About the Contributor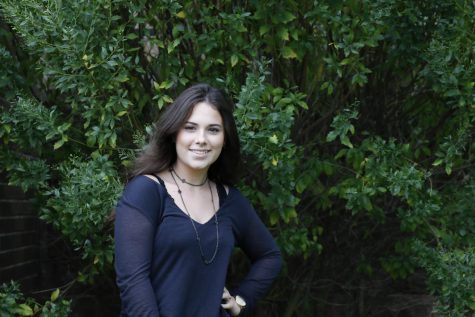 Isabelle Phillips, Managing Editor
Isabelle is a senior at Lindale High School and the managing editor of the Eagle Eye staff. She enjoys, photography, writing, and cosmetology. Isabelle...