In the spotlight
LHS theater presents "Our Town"
   Fall is in full swing, and that means LHS is producing their  fall production. Our Town will open Thursday, October 8th at 7 p.m. in Lindale High School's Performing Arts Center.
   "Our Town is about a couple families in Grover's Corners, New Hampshire and how they grow up," theater teacher Taylor Jarman, said. "We get to see the whole life process of a small town and how that works with the people in the town and the relationships that they build throughout the show."
   Showings for Our Town will be Thursday, October 8th at 7p.m., Saturday, October 10th at 7p.m. and a Sunday matinee, October 11th at 2p.m. in the PAC. LHS is also inviting the 6th graders from EJ Moss to view the performance the following week.
   "Our plans for this production, especially because it is our first year teaching at Lindale, is to introduce good literature," theater teacher Cindy Stokes said. "It's a play that you can cast a lot of people in and we want to get as many students as possible involved."
   Both Mrs. Stokes and Mr. Jarman plan to expand and grow the drama program so that they may use the PAC to it's "full potential".
   "I am looking forward to having a bunch of people on stage doing some cool group stuff," Jarman said. "Getting the show going and getting it finished, hopefully with 3 great performances."
   Along with the production Our Town, Jarman and Stokes have cast The Complete Works of William Shakespeare Abridged and another musical called Smoke on the Mountain, which will both be performed before Christmas break. After returning from Christmas break they will be producing the One Act Play.
   "Through this we have been able to introduce a lot more kids to theatre," Jarman said. "Hopefully it's something the students want to do again, audition for again and to participate again in the next 2 years."
View Comments (5)
About the Contributors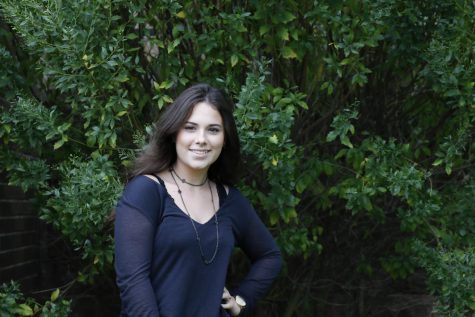 Isabelle Phillips, Managing Editor
Isabelle is a senior at Lindale High School and the managing editor of the Eagle Eye staff. She enjoys, photography, writing, and cosmetology. Isabelle...