It's the last of the firsts
Legendary teacher and her granddaughter share a final year
Part 1 of our Caldwell Series
It's the first day of school and a class full of students look up expectantly at the teacher in front of them.  They have heard about her.  She is a legend.  She stands at the front of the classroom, teaching passionately as she has done for years. Generations of students have sat in the seats before them,  and now they are the last ones. These are the last students to experience the first day of school with Mrs. Janice Caldwell.
When the final graduate files across this stage this May, both Janice Caldwell and her granddaughter, senior Destiny Caldwell, will go out with a bang as they finish the 2015-2016 school year like they started it– together.
"I have been blessed to believe God has called me to be a teacher," Caldwell said.  "My ultimate goal is to teach my students the love of Christ so they will go into the world and make it a better place."
Caldwell has been teaching at Lindale High School for over twenty-four years and has her Master's in speech communication and her Doctorate in gifted education.  Before coming to Lindale, she taught in Terrell for eleven years as well as at Tyler Junior College and Trinity Valley Community College.
 Along with Mrs. Caldwell leaving, Destiny Caldwell is also graduating this year.  They both call it their "senior year" and they will both be "graduating."  For every "first" experience of the year, such as the first day of school, first game, first debate meet or drill team performance, they are calling it the "last of the firsts" to represent their special time together.
"I think it's really neat that we are graduating at the same time," Destiny Caldwell said.  "We will be experiencing everything together. She  does so much for the district. She inspires everyone she meets and she sees people the way God sees them."
Janice Caldwell has made an impact on the Lindale school district by developing the state-renowned debate team, coordinating academic UIL, and helping facilitate the creation of the new Performing Arts Center that was added in 2010.  She also has inspired numerous students and teachers who have gone on to do great things with their lives.
"A moment that I remember is when I had new teacher orientation on the very first day," teacher Courtney Brown said. "Mrs. Caldwell gave us a pep talk, and she talked about how we can do a lot of things good in our job, but our focus should always be to be great."
Caldwell, however, has not been the only one to inspire and teach others.   As Caldwell teaches her students, the students also teach her.
"They have taught me so many things like to love unconditionally always and to give every single chance to a student because they are every bit  capable," Caldwell said.  "I am here to help develop their wonderful minds, and I don't have to be smarter than them to do it;  I just need to give them the skills to soar."
Caldwell reflected that her favorite part about her teaching career was getting to know the students.  Some students who she taught more than thirty years ago still contact her on a day-to-day basis.  
"This amazes me when they still remember things in the classroom that they did or said," Caldwell said.  "I constantly marvel when they share what they remember with me."
Caldwell plans to leave the school year with a great, positive attitude.  She plans to go out with a bang and is very excited to be "graduating" alongside her granddaughter.  
"I cannot imagine my life without my students," Caldwell said.  "They are such a big part of who I am and what I enjoy.  I have been blessed beyond measure just to get to work with such amazing people."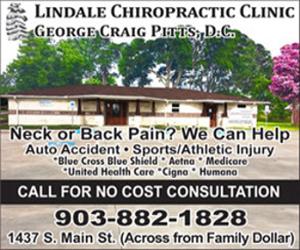 View Comments (2)