Sand winches
Students use carpentry skills outside the classroom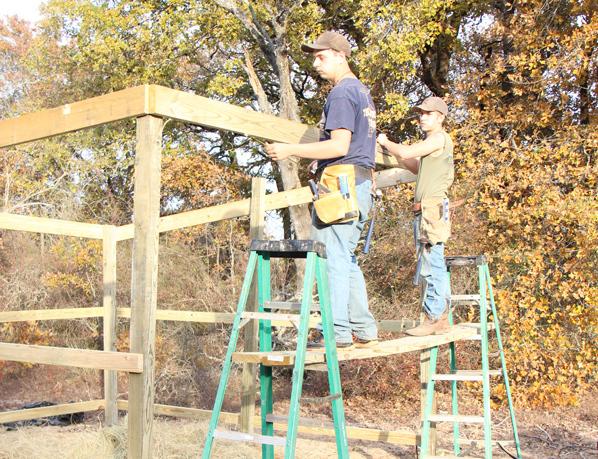 The tires sink below the surface of the sand pit as hitting the gas only shoots up the wet earth and lands the truck deeper in the trench. "Looks like this is going to take a while," the boys think.
Layne Singleton and Mo Milam used their carpentry skills to construct a shelter for journalism teacher Neda Morrow's two newly purchased donkeys. It was quite an experience, complete with lessons that extend far beyond the classroom.
"The boys are extremely talented," Morrow said. "They had the equipment, knew what to do, calculated how to put the building up, and they just got to work."
Singleton and Milam learned the skills required from their fathers and in Coach Phillips construction technologies class.
"My goal for my students is to give them skills to be able to use tools so that one day when they are on their own they may not have to hire out some of the jobs they have to do around their future homes," Phillips said.
The project, however, was not without its problems. Despite being warned about the instability of the sand near the project site, Singleton and Milam got each of their trucks and a flatbed trailer stranded up to the axles in the sand. The students were forced to call Singleton's father to winch them out of the sticky situation.
"Mrs. Morrow told us not to got down there, but we had to try it at least once," Milam said. "We were able to get our trucks out, but we had to hand push the trailer out."
In the end, the shed was completed, and the donkeys had a new home. Singleton and Milam were able to put what they had learned into practice, and Morrow was pleased with the result.
"Building it was alright," Singleton said. "We hit a couple rough spots but it turned out real nice.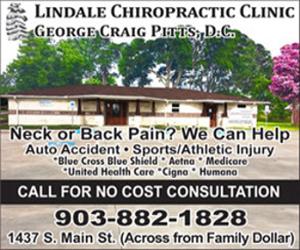 Leave a Comment
About the Contributor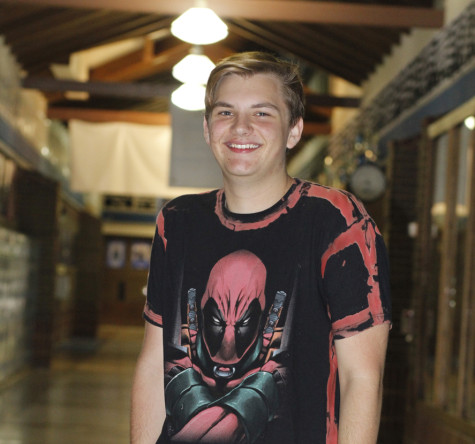 Lucas Bonds, Photo/Video Editor
Lucas is a senior at Lindale High School and second year Eagle Eye staff member. He loves music, games, and spending time with friends. He is a squad leader...