Track Team Gets New Equipment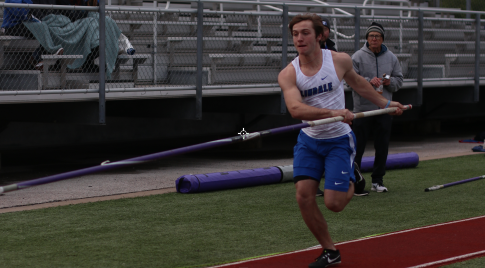 The Lindale track team started their season  February 20. The team received new equipment to accomodate for the new athletes joining the program, including new uniforms, certain types of shoes, poles adjusted for the pole vaulter's height and weight, discs and mats.
"This year both the girls' and guys' teams have shown some growth in numbers," coach Chad Cooper said. "We are made up of both track-only athletes and multisport athletes.  We are very excited for the season to see the kids compete."
The track team makes their money off of various fundraisers promoted by the school to pay for their equipment. The school also allocates them a budget. 
"I think our team is made up of hard workers," Cooper said.  "They show a lot of grit and don't let bad weather stop them from getting better.  Because of this, I believe they will have success."
The track team is made up of various competitors in different activities, including pole-vaulting, running, discus, and long-jumpers. The new equipment will allow all of these groups the ability to conduct their practices in preparation for their competition.
"I did track in eighth grade but decided not to when I got into high school," senior Madison Loforte said. "Thankfully, Coach Thompson convinced me to in my sophomore year, and I've been doing it ever since. It gives me a way to really just let go of anything I've been holding in in a positive way."
The track team's next competition will be on February 28 in Sulphur Springs. 
"I'm pretty excited," Loforte said. "Track season has always been my favorite because I love getting to go out there and compete with all of my friends and just have a good time."