One Act Play Cast List Posted and Rehearsals Begin
The One Act Play (OAP) cast list for the play Mariner was posted January 7, and rehearsals began the same week. The first competitive performance for the OAP district competition will take place on March 5.
"We're going to have a great time," theatre director Taylor Jarman said. "The students are all hardworking, and they all have a good cohesive spirit. I am excited to see what they do together over the next few weeks."
Mariner is a production about Christopher Columbus who is being put on trial in purgatory for his actions during his life. He is under the judgement of the Spanish Grand Inquisitor, Torquemada, who looks back on Columbus's life to bring his fate to a final consensus.
"This is my favorite part of the year," senior Kayleigh Melvin said. "I like competing and having a healthy competition, but I also enjoy forming a bond with people in the cast."
OAP is different from fall shows the department puts on because it is a UIL sponsored, state-regulated competition which showcases performances from the district, bi-district, area, regional and state levels. While the cast and crew are allotted more freedom regarding time constraints during fall shows, all schools must set up and tear down their set pieces within seven minutes with a maximum of 40 minutes to perform the show at competition.
"This show is refreshing and exciting because of how new it is to me," junior Emma Cook said. "The set is interesting to look at, and it's going to be an awesome experience."
This show is specifically unique from any other OAP production done in the past including the state qualifying performance of Anna Karenina last year. Each person cast into one of the 15 roles must portray up to three different characters throughout the show, and the play itself is a 'Dramedy', meaning it has equally strong dramatic and comedic elements.
"It's good to show the depth that we have in the program which challenges the underclassmen to continue to grow in their art-form of acting," Jarman said. "For the seniors, it is to display their developed skills that they have grown over these past couple years."
Cast List:
Columbus: Evan Howell
Torquemada: Elvis Farmer
Moniz, Bobadilla, Pinzon: Chase Welvaert
Rodrigo, Headless Man, Jester: Carter Colvin
Beggar, Dr. Slawkenbergius: Tiago Wittenburg
Ancient Mariner, 1st Vivaldi, Emperor of China: Sam Payne
Dirty Carlos, Prince John, Prosecuter: Alex Gaba
King Ferdinand, 2nd Vivaldi: To be Determined
Princess Juana: Kayleigh Melvin
Lucinda, Desdemona, 3rd Native, 3rd Chinese: Cameron Hilliard
Mamma, Pig Woman, Queen Isabella: Maddie Mezzell
Felipa, Maid: Alli Somes
Marquesa de Moya, Estrella: Julia Austin
Nurse, Beatriz, Crow Woman: Emma Cook
Rosaura, 2nd Native, 2nd Chinese: Kayleigh Horstkamp
Maria, 1st Native, 1st Chinese: Sarah McCeig
Alternates: Haley Bass, Sarah Richardson, Nalany Hernandez, Halle Lambert
Technicians:
Stage Manager: Annie Evans
Asst. Stage Manager: Savannah Lillich
Lights: Hannah Boyer, Kaylea Clay
Sound: Caleb Lawrence
Leave a Comment
About the Writer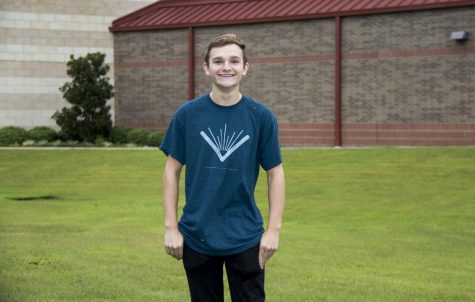 Carter Colvin, Photo Editor
Carter is a senior at Lindale High School and the Photography Editor for the Eagle Eye staff. He is a member of the LHS choir, National Honors Society...