Upperclassmen Receive Opportunity to Job Shadow
On January 11, junior and senior students in Smith County will have the opportunity to participate in job shadowing by being connected to 60 local and premier business professionals at the Tyler Junior College West Campus. The Chamber of Commerce Career Connections is a one day program from 9:00 a.m. to 2:00 p.m. sponsored by the Tyler Chamber.
"We have done this for several years," counselor David Ramsey said. "The applications were sent earlier this year, so hopefully we can spark some interest and get some students from Lindale that represent our school and get accepted into the program."
Applications were due November 29 and turned in to the Campus Counselor/Coordinator. The students choose a career area alongside a "soft skill" topic as two of the four sessions while the two additional sessions are Financial Literacy and Mock Interviews/Resume Review, which are mandatory.
"I am in an educational program through the Tyler Chamber of Commerce that meets once a month," Ramsey said. "They talk about how to better the students of Smith County which is how I came to finding this program."
Students will complete an application, write a brief essay on career goals and submit a current resume. This will be used for the review session.
"I think it's very good for them to get to see what they initially want to do as a career," Ramsey said. "They get local business people in from the Tyler area and the people are what we consider our endorsement areas of people from all places in the business world to come in and sit with students to see what the day in the life of the job."
Leave a Comment
About the Contributor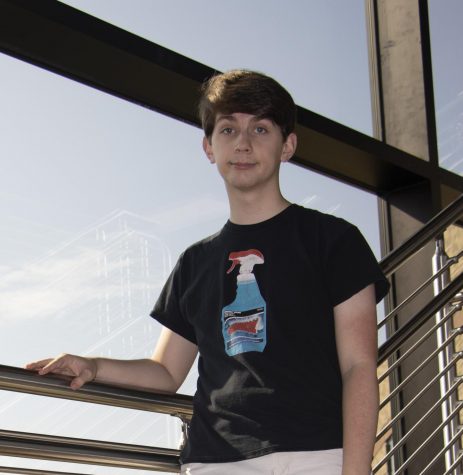 Brady Blaylock, Managing Editor of Videography
Brady is a senior at Lindale High School and is the video editor in his third year on the Eagle Eye staff. Brady is a member of the LHS band where he plays...