Volleyball Sweeps Texas High
Last night on Senior night, the Lindale Lady Eagles collectively took a 3-0 sweep over tough district opponent Texas High, handing them their first district loss of the season. The Freshmen won in two sets with scores of 25-23 and 25-13. The JV won in two sets with scores of 25-18 and 25-19.
The night began with a nearly 2 hour long battle between the varsity teams with the Lady Eagles coming out victorious in four sets. Scores were 22-25, 25-22, 25-20, and 27-25. Leading Lindale at the net with 16 kills each were Brina Kuslak, Hannah Knox, and Shelbi Steen. Skylar Wyllie also chipped in 9 kills and 2 blocks.  Setter Harleigh Thurman had 33 assists in the four set match, and Kalaya Pierce added 21 assists. Libero Jennifer Moyer led the defensive effort with 22 digs.
Lindale is so blessed to have had our seven seniors Cassie Quattlebaum, Kia Williams, Jennifer Moyer, Hannah Knox, Brina Kuslak, Cailynn Widemon, and manager Mykayla Walker as a part of the program for the past four years. These seniors were undefeated on their home court this year and have been extremely dedicated to Lindale Volleyball. Out of these seven young ladies, four of them plan on playing sports the college level, some will study to be nurses and business women while others plan on being future teachers and serving in the military.  We will miss their hard work, leadership, and the example they set for future Lady Eagles. We wish them the best of luck in their future endeavors and know they will be successful in all that they do.
The Lady Eagles will travel to Greenville for their final district match of the season on Tuesday, and the first round of playoffs will begin the following week.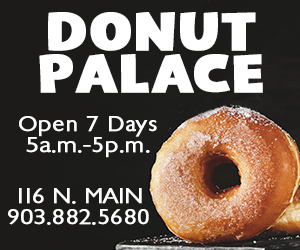 Leave a Comment