Fighting with Faith
Ally Perkins has struggled with many different medicals issues for the past few years.
The slow beep of the heart monitor envelopes the pale, white-walled room. A sterile, antiseptic aroma wafts the air. Smooth, plastic bedding crumples with movement. This is a normal everyday setting for junior Ally Perkins.
Perkins has been dealing with thyroid problems for the past three years with being nauseous, being excessively tired and having a lack of motivation in activities. She has been through many tests to determine why she is sick causing her to be in and out of the hospital constantly.
"
"I [have been] sick for the last three years, and no one could figure it out. I was really struggling [with] not knowing what was happening.""
— Ally Perkins
Perkins first noticed her symptoms her freshman year. She obtained kidney stones and started developing allergies to certain foods that hadn't caused a reactions before hand.
"I felt like anytime I was getting better, two weeks later I would be sick again," Perkins said. "It was really frustrating."
She went to the Bradley Clinic in Tyler to determine what was making her sick. For the last few years she has had hyperthyroidism, which is the overproduction of hormones.
"[Ally] has definitely been in the hospital a lot and has missed a lot of school," junior Mattie Strickland said. "She has had to adjust her social life and spending time with friends."
After being in the dark for years about her condition, Perkins was diagnosed with hypothyroidism in December. Instead of overproducing, it now does not produce enough hormones.
"When your thyroid is over-producing so much, it begins to wear itself out and becomes hypothyroidism," Perkins said. "I was super tired in the morning and didn't have the energy to get up."
Through the years, Perkins has used her faith as a tool to stay positive and uplifting. She has made it a habit to pray daily and let God guide her life.
"[Ally] is really strong in her faith with the Lord," Strickland said. "She puts her trust in him and that helps get her though [being sick]."
To help with the condition, Perkins is on a special gluten and sugar free diet. Perkins also has to take 4 or 5 pills of medication everyday to help with the underproduction of hormones.  
"[The diet] is so hard," Perkins said. "It would be so easy to just go to Whataburger, but I can't do that anymore. It's been hard and there are days I've felt defeated, but that's when I turn to God and prayer."
Leave a Comment
About the Contributor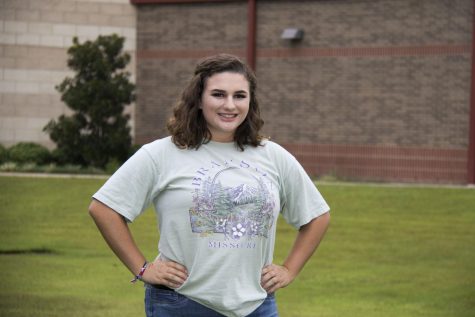 Alanna Kologey, Social Media Editor
Alanna is a senior at Lindale High School and is the Social Media Editor for the Eagle Eye. She participates in drill team and is an officer for the National...