Editorial: Why Lindale Needs a Chick-Fil-A
Chick-Fil-A is a very popular chicken restaurant with over 2,200 locations in America. Lindale, however, is not one of these locations. Lindale citizens must travel to the far side of Tyler to indulge in the happiness that Chick-Fil-A provides its many customers.
A local investor should purchase a Chick-Fil-A franchise to service the over 5,000 people who live in and around Lindale. This would give the people of Lindale internal and external happiness, as well as provide us with more opportunity to indulge in the chickeny goodness of nuggets, sandwiches, salads, the saucy, creamy yumminess of Chick-Fil-A sauce and the greasy happiness of enjoying perfectly crispy waffle fries.
First, of every fast food restaurant chain, the average Chick-Fil-A makes approximately $4.4 million each year. The next closest fast food restaurant is Whataburger, which makes about $1.7 million at each location on average, according to an article on entrepreneur.com. In addition to making over $4 million each year, it only costs about $10,000 to open a Chick-Fil-A franchise. Even after the costs to build the Chick-Fil-A, the investor could easily make back all of their money in a year or less. It would overall be a great opportunity for possible investors because of the amount of money they could make in a small amount of time.
Furthermore, the Chick-Fil-A would service more than just the 5,000 people of Lindale. Citizens from smaller cities nearby such as Mineola and Van would also be able to eat at the restaurant. They would no longer have to drive to Tyler, which can be nearly an hour trip for Mineola's citizens. Though Chick-Fil-A is no doubt delicious enough for people to be willing to drive an hour to Tyler, people could enjoy the extreme awesomeness of Chick-Fil-A more regularly if Lindale got a Chick-Fil-A. In addition to people from neighboring cities, Interstate 20 goes right through the heart of Lindale. Many people from all over everywhere travel on I-20 through Lindale. Most people love to eat, and adding a Chick-Fil-A would give Lindale more variety. More people may stop in Lindale to eat at the Chick-Fil-A, which could lead to numerous things. People may stop in Lindale to eat and then discover the other cool places Lindale has, such as the Old Mill Pond and Picker's Pavilion. This could then lead to these people needing to stay in Lindale for a night or two, which would then benefit both the hotels and other businesses in Lindale. Having a Chick-Fil-A would benefit more than just Lindale's citizens.
Some people are opposed to Chick-Fil-A for a variety of reasons (though I don't know how anyone would be even slightly opposed to having a Chick-Fil-A). They claim that vegetarians wouldn't eat there because chicken is meat. However, Chick-Fil-A also has several vegan and vegetarian options to choose from (although the chicken is obviously the best part about Chick-Fil-A). Other people state that Lindale does not have enough available space to put a Chick-Fil-A without having to cut down trees. This is not true. There is a sign across the street from Starbucks that says "Restaurant Site Available." Though it is just grass for now, it is a prime location in Lindale. It is in the main portion of Lindale, and it is directly next to the Interstate. Either of these locations could be potential Chick-Fil-A locations.
An investor should build a Chick-Fil-A in Lindale because it is cheaper to get a Chick-Fil-A than many other franchises, and investors can make more money through a Chick-Fil-A than any other fast food restaurant. Finally, a Chick-Fil-A will be successful in Lindale without a doubt because Lindale has I-20 traffic in addition to 5,000 citizens and the citizens of neighboring cities.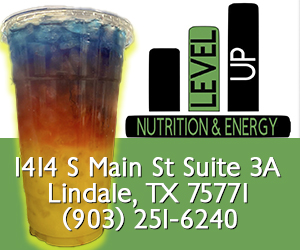 View Comments (2)
About the Writer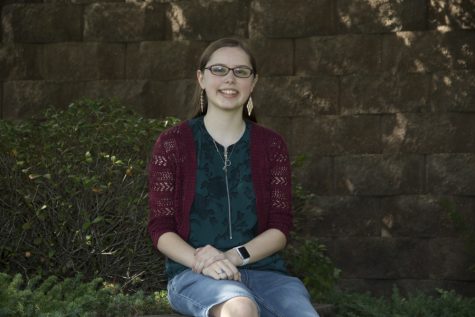 Colleen Starkey, Editor-in-Chief
Colleen is a senior at Lindale High School and is the Editor-in-Chief and sports editor for the Eagle Eye staff. Colleen is involved in UIL, band and is...