Long Distance Relationships Bring Challenges
High School Students Share Their Experiences In Long Distance Relationships
He pulls out his phone rapidly as it rings, a smile spreading across his face as he sees the familiar name. He accepts the skype call without hesitation, and her face appears on the screen before him. The two exchange conversation fluidly, talking for hours and hours about every aspect of their days thousands of miles apart from each other. This is what is like to be in a long distance relationship.
Long distance causes stress on any relationship, but it proves especially difficult while in high school. Many students in the high school are involved in long distance relationships as far as Pennsylvania.
"The best part of being in long distance is when you finally get to spend time together," senior Kale Walters said. "You have to make the most out of however much time you get together."
Senior Madison Lewis met her boyfriend when he was a student at Lindale, but they were split apart after he had to move due to family issues. The distance has been a struggle for both of them, but Lewis believes that the distance has helped their relationship develop positively in many ways.
"The most positive thing is that when we are able to be together in person," senior Madison Lewis said. "Those moments are more special then if we saw each other everyday."
"
You really don't care about the distance because I mean it sounds cheesy, but when you know the love is real distance doesn't matter as long as you have each other's trust and love.
— Alex Covington
One student met his girlfriend online, something that happens frequently in this day and age. Senior Evan Bewersdorf met his girlfriend on the online platform of Instagram. Their relationship developed over common interests such as Star Wars, Spongebob, memes and their similar taste in music.
"I find it fascinating to be able to see yourself in so many parts of another person and to feel as though every part of them is familiar to you," girlfriend Monique Rottmann said. "I have never felt more at home with anyone else, and hearing Evan's laugh and voice on the phone everyday makes the miles between us momentarily disappear."
Freshman David Woods met his girlfriend through mutual friends. Though she only lives in Tyler, he gets to see her only on rare weekends.
"I think it's the trust you rely within each other, if you don't trust one another then there isn't much of a relationship," Woods said. "If the distance is a huge one (ex.: Lindale to Dallas) I wouldn't bother."
After moving from Keller, TX to Lindale, junior Annie Evans formed a relationship with one of her former Keller friends.  Through her relationship, she has learned that communication is a vital aspect of being with another person.
"We have grown closer than I believe we would've if we didn't have to always talk," Evans said. "When we are on the phone or on FaceTime, it's not just hanging out- it's talking and sharing and building a strong connection with each other."
Freshman Alex Covington met her boyfriend in a mall in Dallas, and the two quickly hit it off and exchanged numbers. They parted ways but continued to communicate- one in Texas, and the other in Pennsylvania.
"You really don't care about the distance because I mean it sounds cheesy, but when you know the love is real distance doesn't matter as long as you have each other's trust and love," freshman Alex Covington said. "I know when I had mine I used to be super excited to talk to them after a long week of school."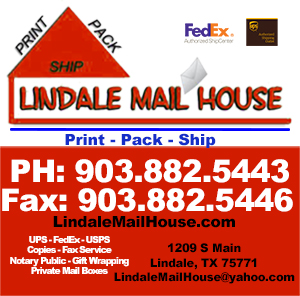 Leave a Comment