Junior helps build church in Africa
In January, junior Bryan Edwards took a  week-long mission trip to Africa where he helped build a church for local citizens.
Bryan, his parents, Monique Edwards and Bryan Edwards Senior, and their pastor Matt Ravanesi embarked on a trip to a village in northern Kenya in order to help build a church for those in need. 
"All the kids and the people are very happy, even though here they'd be living in poverty," Bryan Edwards said. "It's really amazing to see how happy people can be even in the worst of circumstances."
The party landed in the dense and rural city of Mombasa, Kenya. In order to reach the village, they drove through four hours of rough jungles and desert, locally known as " The Bush".
"One of my favorite parts of the trip was the animals," Edwards said. "The animals are everywhere and it's very cool to see everything from lions to tigers."
The family stayed in a local hotel and embarked daily to the village to help the locals.
"Everything there is very cheap, so the nicest of the nice things, a four or five star hotel here, only cost about the price of a two star hotel over there," Edwards said. "We actually stayed in a very nice hotel, at about an hour away from the sight."
The family spent a week working on the construction of a new church for the locals. The project proved to be strenuous, but the crew finished within the week and Edwards even received the honor of placing the cross on the front of the church.
"The women invited me into their home and I got to cook with them," Monique Edwards said.  "They had no counter tops, no floors–it was just a fire in the middle of a room. Being able to have that time with in the kitchen with the women was really amazing."
Things most people consider to be common tasks can often be all day projects for them. Things like collecting water require miles of walking just to have it for the day, and their time is spent often doing things that we take for granted.
"This trip really changed me by showing me that you don't need materialistic things to reach happiness," Edwards said. "Seeing this everyday for a week really just shows you that you don't need other things to bring happiness. You can see God, be with God, and be close with him with just whatever you have."
Leave a Comment
About the Contributor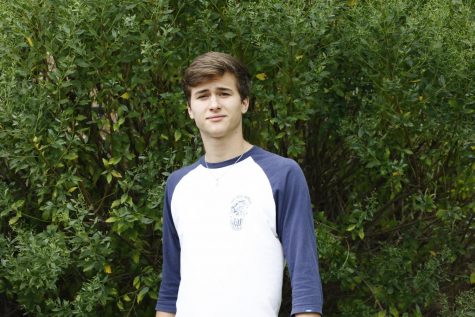 Anthony Wyatt, Video Editor






Anthony Wyatt is a senior at Lindale High School and the design editor for the Eagle Eye staff. He enjoys technology, photography and has already...