Teacher becomes foster parent
She picks up the letter and runs her hand over the smooth surface. In her mind she can see a future- a future of little feet trudging through the grass and the high-pitched laughs so sweet you can't help when a smile spreads across your face. A future of family. She can't wait another moment, she rips open the envelope with excitement, scanning for the words she longs for. She finds a yes- she and her husband are foster parents.
On January 20, art teacher Rebecca Harrison and her husband took on their first foster placement of two sisters ages one and three.
"I've always wanted to foster," Harrison said. "I was never really sure whether I wanted to have my own biological children, I would have if that would have been something my husband wanted to do. I knew since I was really little that that's what I wanted to do."
After a conversation with her parents, Harrison felt the calling to fostering and adoption at five years old. Harrison and her husband officially decided to take the steps to open up their home after they found out that they could not have their own biological children.
"I look at foster parenting and my foster children the same as if they were my biological children,"  Gregory Harrison said. "I try to provide a loving, stable home where the children can feel loved, nurtured and safe."
The process of becoming a foster parent began in July. It included background checks of both parents, a home inspection and parenting-training course. After everything was approved by the state, their home was open to fostering January 9.
"It was incredibly difficult," Gregory Harrison said. "It took us six months to get our license, and there were many 'hoops' to jump through. But in the end, I'm glad, because I understand the state wanting the very best care for the children that are removed from their biological parents."
Harrison's family and friends were nothing but supportive throughout the process. Her parents were not only a source of emotional encouragement, but they also took the time to go through background checks and inspections to be able to babysit and be a part of the kids' lives. Harrison also thanks the teachers for their prayers and good wishes through the process.
"Growing up with my kids she was a very prominent in talking about foster children and adoptive children," long time friend of Harrison, Willene Lily said. "I talked to her a lot about the honeymoon period and what to expect from all of it."
The students have also been helpful to Harrison through doing things like simply reassuring her, wishing her a good day and offering to babysit.
"She's like a mother figure to me," junior Ashlynn Beaird said. "She has helped me with a lot of my personal problems [and] she has gone way beyond just being a teacher. If she was ever frustrated [throughout the process] I tried to ease that in any way I could."
Harrison firmly believes in the benefits of foster care and it as an opportunity to give a safe place and fresh start to children. She wants to make her home a safe-haven for her girls and any other children she and her husband may decide to take in during the future.
"For me, it boils down to providing a safe place for some kids who need it while their parents put the pieces of everything back together," Harrison said.  It's really just about being a safe and stable environment for kids who [have] probably never known safe or stable before."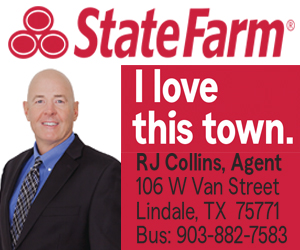 Leave a Comment
About the Contributor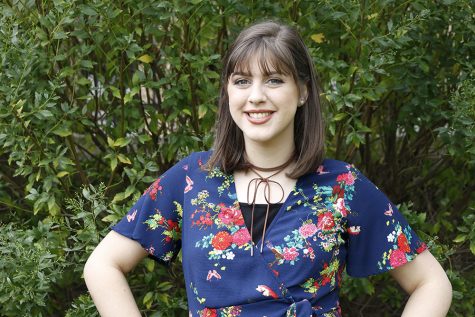 Sydney Smith, Editor-In-Chief
Sydney is a senior at Lindale High School and second-year Editor-In-Chief for the Eagle Eye staff. In her free time she enjoys reading, spending time with...