Tennis coach inducted into Hall of Fame
Former Lindale head tennis coach Ike Anders was selected as a 2016 Texas Tennis Coaches Association Hall of Fame inductee. Anders now teaches government and economics, coaches basketball and gives private tennis lessons.
"I played basketball in high school," Anders said.  "My brother played tennis, and I think that is how I got into playing."
Anders played varsity tennis for Lufkin  from 1973-1975, and then at Tyler Junior College and Hardin Simmons. Anders also made the All Lone Star Conference team while playing at Stephen F. Austin.
"My first ten years out of high school, I coached at a country club," Anders said. "Then I coached at Grand Saline for four years, and then I came to Lindale and I've been here ever since then."
Anders was the head tennis coach at Grand Saline High School from 1989-1993, and then moved on to coach at Lindale until 2014. Throughout his years of coaching tennis, Anders compiled a record of 36-14 at state tournaments. As the Lindale head coach, Anders and his team reached the finals in the state tournament six times and finished in second place five times.
"He has done an incredible job with our tennis program," Lindale Athletic Director Mike Meador said.  "The whole time that he has been the head coach, our tennis program was very positive, winning state championships and going to regional finals. He cares about kids as much as anyone that I have seen."
Along with being awarded a spot in the Texas Tennis Hall of Fame, Anders received the Texas Tennis Coaches Association Coach of the Year award twice. In 1992 as head coach at Grand Saline, and in 1995 while head coach at Lindale.
"He helped to motivate the team whenever we were struggling," senior tennis player Cole Cantrell said. "He helped me to get better as a player and told me what I was doing wrong, how to fix my turns and serves and things like that."
Leave a Comment
About the Contributor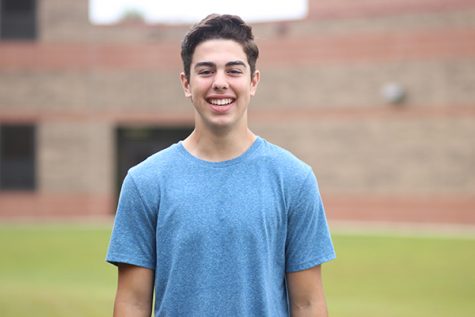 Andrew Barr, Sports Editor
Andrew Barr is a senior and second year member of the Eagle Eye staff. Andrew enjoys college football, Texas Rangers baseball, the Dallas Cowboys and working...