Fall shows take stage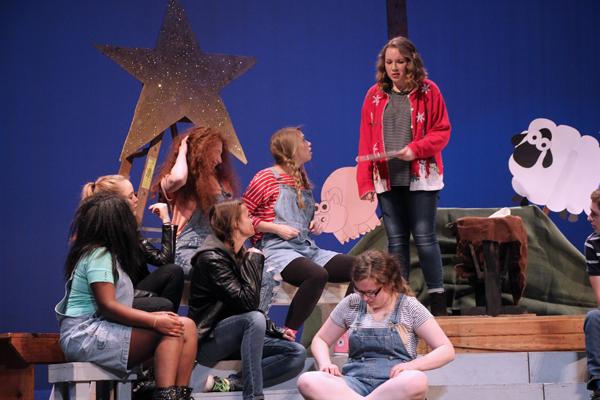 The first week of December the theatre department debuted their performances of "Red" and "The Best Christmas Pageant Ever." Now that the fall shows are over, One Act Play season will begin with callbacks sometime in the next few weeks.
"They worked really hard," Kari Mckenzie said. "[They] did a great job, in both shows. We had a lot of freshmen, this being their first show, but they really did a great job."
"Red", a play about the artist Mark Rothko and his assistant Ken, was presented for the public three times. The only two actors in this play were senior Nelson Bond and sophomore Evan Howell.
"I chose to do 'Red' because it was a really well written script," director John Jarman said. "I started reading the first few pages and I was hooked from the very beginning."
"The Best Christmas Pageant Ever" was a larger cast production about a whimsical behind-the-scenes look at a nearly disastrous Christmas pageant. It was performed three times for the public, in addition to a performance on Friday for an audience of over one thousand 4th, 5th, and 6th graders.
"We all tried to embody our characters as children," sophomore Kayleigh Melvin said. "We all became sort of a family and merged together as a cast."
Because "The Best Christmas Pageant Ever" was being shown in the Performing Arts Center, "Red" was staged in the black box. Seating was set up around the stage which was constructed by the tech theatre classes, giving the actors the opportunity to act up close and personal in a different environment than usual.
"The black box is a much more confined space," Bond said. "People [were] on all sides instead of just one, so we had to figure out how to play to every side. It was also very good because it was a more of an intimate space."
"The Best Christmas Pageant Ever" was directed by Mckenzie with the help of student director Maddie Mezzell. It was Maddie's first time to direct a mainstage production at the high school.
"I got to see the other side of theatre that I hadn't seen before," Mezzell said. "I realized just how much the directors do."
About the Contributor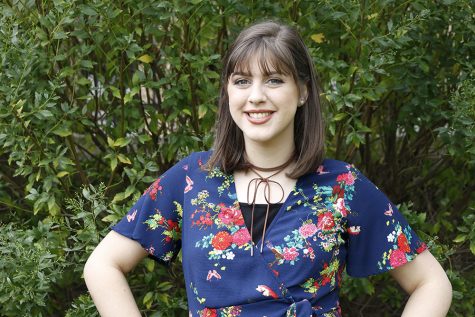 Sydney Smith, Editor-In-Chief
Sydney is a senior at Lindale High School and second-year Editor-In-Chief for the Eagle Eye staff. In her free time she enjoys reading, spending time with...