Is cheerleading a sport?
For everyone the term ¨Friday night lights¨ means many different things. For some, it means rooting for their team in the student section, or watching their son in his only 12 seconds of playing time. For some it means blood, sweat and tears… and pom poms.
"I believe Cheerleading is very demanding both physically and mentally,"  cheer coach Stacie Wheeler said. "The girls spend countless hours working on routines, and they have to be physically fit and mentally strong to make it happen in a short amount of time with precision."
Cheerleading is not solely for student entertainment. They begin their season by making banners and planning student events in late August and continue until graduation. They are a face to the community, and for many it is a place to call home.
"I'm really passionate about cheer," varsity cheerleader Brianna Brandenburg said. "Because it's something I've always done, it's just my get away place, my safe spot."
Cheerleading can be an extremely dangerous sport, being thrown into the air and trusting your teammates to catch you properly can be very nerve racking. For some, their fears become a reality.
"I've seen many injuries, watching them was scary but experiencing them myself was a lot scarier," varsity cheerleader Farrah Price said. "Last year I broke my back doing a stunt. I was doing a heel stretch on one leg and lost my balance and when I came down I landed on a girl's knee and broke 3 vertebrae."
After her recovery, Price decided to again put on her uniform and cheer on her Lindale Eagles for her senior year. Just as many other athletes in different sports, she could not imagine her life without her continuing passion.
"I decided to come back because of my passion for it and how invested I am in it.  I couldn't just let it go," Price said. "It's something I've been doing all my life and if I had just let it go it would have felt like I was losing a part of my life."
In a two minute routine, the girls are constantly moving, supporting their teammates' body weight and being thrown into mid air. Through all of that they are smiling, chanting and making it look effortless.
"Anyone who believes cheerleading is not a sport has obviously never coached a cheer team," Wheeler said. "In all that they do they are expected to be in good physical condition, and able to keep up with the group. They dance, lift their own body weight, jump, and move all while constantly yelling and smiling. It is a cardio, weight lifting, full body contact sport."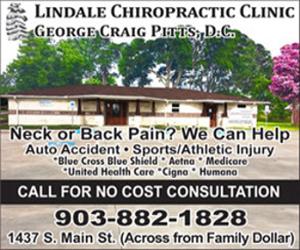 Leave a Comment
About the Contributor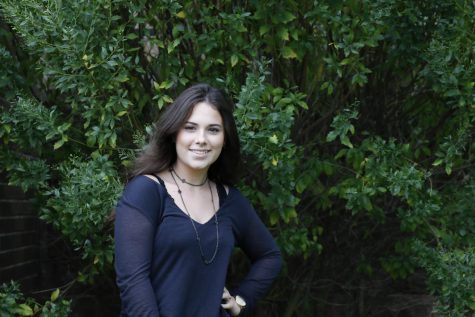 Isabelle Phillips, Managing Editor
Isabelle is a senior at Lindale High School and the managing editor of the Eagle Eye staff. She enjoys, photography, writing, and cosmetology. Isabelle...