Mean cuisine
Students intern at local restaurant
Culinary arts students Marcos Jimenez and Sheyenne Wells began interning at Leo's Asian Bistro earlier this school year. The internship is approximately six weeks long and the students learn what the workload is like in a regular week.
"When the program began, Carey Krist, who owns Leo's with his brother Lonnie, contacted me and asked if I had any students that would be interested in coming and learning from Chef Lonnie in his kitchen," culinary arts teacher Summer French said. "We built a relationship with Leo's, and Kerry and Lonnie have been very supportive of our program."
Three students have interned at Leo's in the past two years. Jimenez began his internship in August and currently works at as a line cook and expediter, while Wells has been interning since mid March. The internship helps students gain experience in a real world kitchen before moving to higher culinary education.
"I basically make all the dishes there except for the main expensive ones," Jimenez said. "Then I expedite the food, which means once they make the food they put it on a dish and then hand it to me and I clean it and put a garnish on it and make sure it looks nice for the customer."
Brothers Carey and Lonnie Krist opened Leo's in November 2014. During this internship the students learn the do's and don't's of the work environment as well as kitchen etiquette and safety.
"It allows the students to get a real life experience in a fully functioning restaurant environment," Carey Krist said. "Most student going into culinary school don't have that exposure to a real life restaurant and have to start at the bottom when they graduate."
Leave a Comment
About the Contributor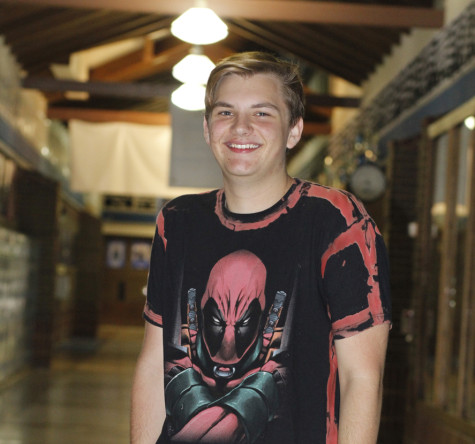 Lucas Bonds, Photo/Video Editor
Lucas is a senior at Lindale High School and second year Eagle Eye staff member. He loves music, games, and spending time with friends. He is a squad leader...