Nicest grounds around
Every day of the school week a man works outside to create an image the school can be proud of. He is someone who does his job with pride and appreciation without any expectations of acknowledgement. This unspoken hero has been keeping the grounds of the high school for 6 years. His name is L.C. Rainey, and his work helps shape the image of the high school and creates a positive environment for the students everyday.
"I like how they let me do my work," Rainey said.  "They seem to like it. If they're happy, I'm happy."
Loved by administration and teachers alike, he has made the grounds of the high school a welcoming place for all  the staff, students and visitors. He has worked hard on the outside of the school to reflect the standards of excellence held to all students and staff.
"I think that perception is reality," Principal Casey Neal said. "Most of the people who drive by the high school don't come inside, so their perception of Lindale High School is just what they see from the outside."
The school's grounds have looked better than ever since LC has been working at Lindale. The student and teachers truly are grateful to go to a school that they know is being taken care of, inside and out.
"The outside of the school is really gorgeous," sophomore Elizabeth Tagg said. "I feel pride for my school and how it looks."
Everyone is thankful for L.C.'s work for the school and he also appreciates his time working here. Working at the school brings him closer to his home and allows him to work for a school and staff he appreciates.
"What I love about L.C. is that he takes pride in everything he does," Neal said. "Whether it's trimming the trees, edging the sidewalk or cutting the grass outside, he takes pride and really wants to make it look great."
Leave a Comment
About the Contributor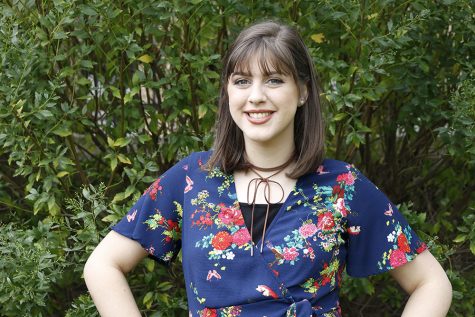 Sydney Smith, Editor-In-Chief
Sydney is a senior at Lindale High School and second-year Editor-In-Chief for the Eagle Eye staff. In her free time she enjoys reading, spending time with...