See it, Snap it, Send it
"First, let me take a selfie." Each day, teens use social media to interact with others, share pictures, and document their life events. For some teens, social media is an everyday part of their lives that seems hard to live without.  Teachers are even using social media to push notifications to students. English teacher Alex Ragan  uses Instagram and Twitter in order to inform her students of upcoming assignments, due dates, and school events.
"Social media has become part of my day because it keeps me in the know," English teacher Alex Ragan said. "It helps me kind of know what's going on not just in Lindale but around the world, and it keeps me updated with different things– for instance the crazy weather we've been having."
Social media has become an indispensable part of life for most teens.  The top social media apps are still Instagram, Twitter, Facebook, and Snapchat, and most teens admit to using them multiple times a day.
"I get on it every time I unlock my phone honestly," junior Kaitlyn Dockery said. "Like,  if I unlock my phone I just go straight to Twitter, or Instagram, or Snapchat."
Students are not allowed to use their phones at school for social media.  However, some teens do access the sites anyway, which can result in their phone being taken up by the administration.
"Everyday I use Snapchat and everything because when something crazy happens you just want to grab your phone and Tweet about it or put it on your story," sophomore Kailyn Couillard said.
Leave a Comment
About the Contributor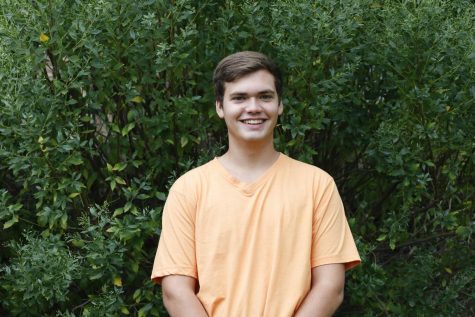 Caleb Smithee, Staff Writer
Caleb is a junior and second year Eagle Eye staff member. He enjoys spending his time playing the drums, bass, and ukulele, and he is in his church's...