We've got spirit
Student section seeks to improve spirit at games
The game is in full swing and everyone is excited.  They chant at the top of their lungs to help the players win.  The student cheering section is a group of student fans who have reserved spots in the bleachers to sit and cheer their team on.  They have designated chants that are simultaneously cheered  for the players.  Michaela Spencer, as well as many of her fellow classmates, help to organize this section to be a part of every football game.
"During football games we have a marked off section that is specifically for the students," senior Michaela Spencer said. "It's where we sit. We have cheers and chants that we use to cheer on the football players."
This year's student section has improved quite a bit with the help from the students at Lindale High School. This year many more students have been getting involved  and helping to cheer on the sports teams.
"A few other students and I stepped up and decided to make it the best student section we have ever had," Spencer said. "I think we have achieved our goal so far; it's been really exciting."
Every game has a theme that coordinates with the pep rallies. They change every week and many students get involved and participate with the themes.
"We try to make the themes really simple and easy so that that the students can participate in them," Spencer said. "My favorite theme so far has been tie dye. I made over sixty shirts and stayed up until four o'clock in the morning  making them.  A lot of people got involved and it was great seeing [people] in the stands wearing something I had made."
The student section's job is to cheer on our football team at home and away. Some might say that there is a lot of commitment that goes into being a part of the student section.
"My favorite part of being a part of the student section is that we help support the team," senior Chris Melahn said. "We get everybody excited. We also travel as a student section with the football team which is important because the football team needs support for the home and the away games."
Many believe that with the help of the student section, the football team is more likely to do well.
"I think that when the football players see that so many people are backing them up and supporting them they're more likely to do better," Spencer said. "And for them to know that no matter what happens they have people supporting them is also helpful."
Spencer does a lot of her planning through social media. She tweets the student section theme and lets the students know what she will be doing that week as far as what to wear, what to bring and what she will be selling to the students.
"A lot of planning goes into being a part of this actually," Spencer said. "We advertise it on social media a lot. We try to let people know the theme in plenty of time because we want everyone to get to participate."
The student section is a big part of high school. It is something that brings students together to show school spirit and the pride that our students have for our school.
"My favorite part of doing this is getting to show school spirit," Spencer said. "Being part of this great thing and watching everyone come together as one and show how proud we are of Lindale and cheering our guys on–it's great."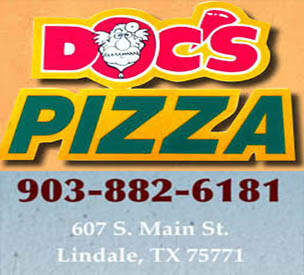 Leave a Comment
About the Contributor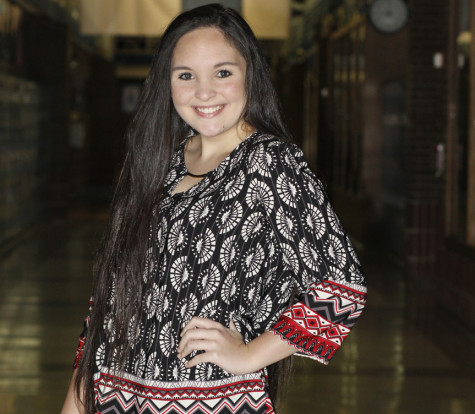 Aubreigh Varias, Business Manager
Aubreigh is a senior and a second year staff member. She is taking TJC classes this year along with being a member of the Ready, Set, Teach program. She...