Art and Writing Results Are In for Academic Rodeo
The writing and art section of the Academic Rodeo results were posted recently for the students who achieved an award. This year every grade level of  students received acknowledgements (4th-12th).
     "Each year Mrs. Mckenzie and I encourage students to participate, secure the selection committee, and prepare and deliver the entries," art teacher Rebecca Harrison said. "I enjoy helping students showcase their work and apply for scholarships."
     This year's winners from the art section for 9th grade include Alisa Thane who placed 3rd, for 10th grade Jocelyn Castillo placed 3rd and for 11th grade Kassie Bradshaw placed 1st with Courtney Gregory winning the Best Drawing acknowledgment. This year's winners for the writing section for 10th grade include Olivia Harwell who placed first and for 12th grade Phoenix Pittman placed 1st. 
     "I think my favorite part about the event is how quick and easy it is," Pittman said. "All we had to do was stay an extra hour after school and just write about a pretty easy prompt."
     The East Texas State Fair Academic Rodeo Art Competition is a regional competition that consists of two students from each grade of each participating school. The students can compete in a variety of activities such as art, writing, fashion design, agriculture identification, challenge quiz and many more.
     "I was in geometry class during first period when Mr. McKenzie emailed me and I was beyond excited," Harwell said. "I've always been told I did well in writing, but this truly showed that all my hard work has paid off."
     Students compete in the academic rodeo for different scholarship opportunities. The different recognitions students can earn include places 1st- 3rd, Honorable Mention and notations for specific attributes like best use of color, most creative or best title.
     "This year the awards ceremony will look a little different and potentially will be held as a drive through ceremony," Harrison said. "Also there are no scholarships and awards for placing students."
About the Contributor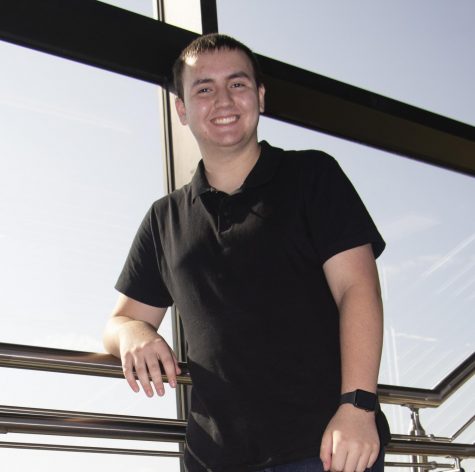 Andrew Velarde, Assistant Editor of Video
Andrew is a Junior at Lindale High School and is a second year member of the Eagle Eye staff as the assistant video editor. He is a third year member of...