Band Changes Due to Covid-19
John Park, Managing Editor of News and Feature
September 3, 2020
     Various changes had to be made to the marching band this year in order for it to continue in light of the pandemic this season. The marching season schedule had to be adjusted, making the Region Marching contest be pushed back by a month and the State Marching contest was scheduled for December 12. 
     "We will do what we have to do to educate  the students and be successful," Director of Bands Steven Moore said. "This is a time to learn a great life lesson. Life can be difficult and when times get hard, you find ways to persevere and push through.  The "What" of what we do does not change but the 'How' just might."
     Social distancing protocols have also been implemented into the band program both inside the band hall and on the field. Changes on the field include the increasing of distance between students while marching in order to maintain social distancing during the marching drill.
     "[Our] progress is much slower and trying to keep the band motivated with less [football] games and a much longer marching season [will be more difficult]," Moore said. "Those that adapt, focus on solutions will come out on the other side better for it."
     With the increased duration of the marching season, Moore has decided to do a mix of both concert and marching band during the Fall semester. This decision was made so the band will be prepared for both the State Marching Contest December 12 and the Christmas Concert December 14.
     "[By] doing a mix of concert and marching during the fall semester, [it] will help break things up so marching season does not seem like it is dragging on forever. I think by doing both at the same time, we will be [more] prepared," Moore said.
     Due to all of these changes, both the incoming freshman and the returning upperclassmen are getting a totally new experience with band and how it will be moving forward in light of the pandemic.
     "Because I am a freshman, I don't really know what band is like normally, but we have to march at a [larger] interval [than previous years]," freshman Madison Farmer said. "It's [also] weird having to wear a mask in the band hall, even when [we are] about to play, [which is a lot] different than what I'm used to."
About the Contributors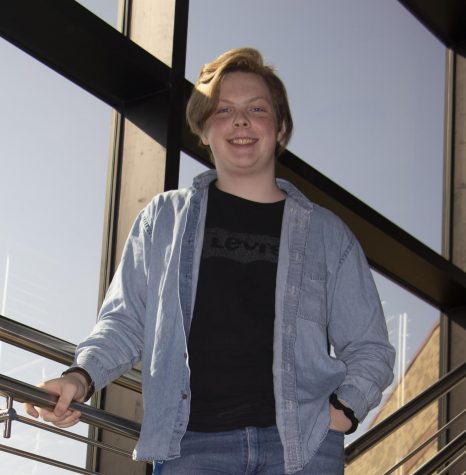 John Park, Managing Editor of News and Feature
John is a senior at Lindale High School and a third year member and editor for the Eagle Eye staff. John enjoys spending most of his time playing the drums...