The Secret Lives of Teachers: Part Two
Teachers of LHS reveal jobs they had before teaching.
Listening to a lecture, a student observes her teacher. She ponders if her teacher has ever had another goal. Did she always want to teach? Did she pursue another career that did not work out? Her thoughts spiral as she tries to imagine different possibilities of an unknown past.
Not all teachers have always taught. Library and media assistant Allison Morrow, art teacher Rebecca Harrison, physics and pharmacy teacher Jason Fleming and drill team director and math teacher Keri Pierce all pursued different careers before they entered the classroom.
"When I started A&M Commerce, I had three jobs," Morrow said. "I'd love to stay working in the schools [after I graduate], but I'd go back to the vet clinic for sure."
Morrow worked in retail, as a waitress, a dry cleaner manager, a youth pastor and a veterinary technician before entering the school district. Her value of serving has correlated to every job.
"It was a lot of fun to be on a wait staff," Morrow said. "However, I enjoyed being a manager because I liked being the boss."
While working as a veterinarian technician, Morrow worked with over seventy species. She started as a receptionist and later moved on to working with animals.
"I wanted to be in a clinical atmosphere," Morrow said. "That was a train-as-you-go job. I learned most [things] on hand."
Harrison transitioned from working with the agricultural department to spend time with her family. She spent numerous after-school hours working in animal training and with agricultural students.  
"It was fantastic to be able to work with animals," Harrison said. "It was a successful experience for me and it trained me to be a mom and a teacher."
Harrison spent time as a freelance trainer and while not certified, worked in the veterinary field for friends and family. She especially enjoyed work with horses.
"I enjoy groundwork with horses," Harrison said. "You teach them to pick up their feet and not to bite you. I enjoy the Parelli Method, which is about establishing a partnership with your horse." 
Fleming took knowledge from his previous jobs and used that to his advantage when he began teaching. His experience as a nurse and pharmacy technician gave him real life experience to teach with.
"Nursing was my focus when I first started college," Fleming said. "I like the fact that I teach something that I did."  
"
Serving people is a lot of how I choose a job."
— Allison Morrow
Pierce planned to pursue math after college but ended up owning a dance studio and working that full time.  However, when her son began school, she transitioned from night hours at the studio to working within the school district.
"The dance studio girls were like my second children," Pierce said. "I would have missed that connection if it wasn't for the drill team girls. I still get to be a part of their lives, influence them and help them find their dance and life way. "
Between teaching math and directing dance teams, Pierce finds connections between the different aspects of her life. She is connected to teaching, mathematics, and mentoring her dancers.
"Dance can influence everyone's life," Pierce said. "[Even] math minded people see the analytical side of dance and how to break it down into different steps and beats."
All three teachers moved into the school district to find something new. They all plan to stay in the schools.
"I never realized service was so high on my list," Morrow said. "But it is something that has come to my attention that is my calling. Serving people is a lot of how I choose a job and enjoy a profession."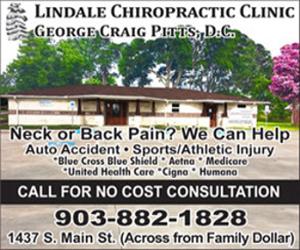 Leave a Comment
About the Contributors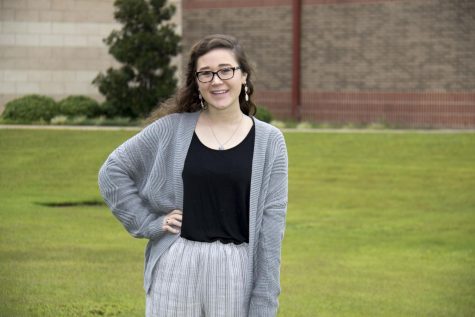 Annie Evans, Managing Editor
Annie is a senior at Lindale High School and the Managing Editor for the Eagle Eye staff. Outside of newspaper, she is a stage manager for the theatre...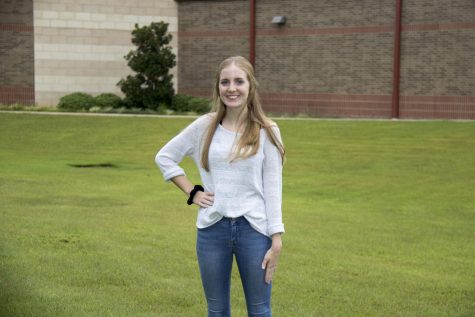 Bailey Spencer, Assistant Editor of Copy
Bailey Spencer is a senior at Lindale High School and the Assistant Editor of Copy for the Eagle Eye staff. Outside of newspaper, she is also a Social...