Lindale Volleyball Wins Home Opener
On Monday night after a very short week of two-a-days and scrimmages, the Lady Eagle Volleyball team began the 2018-2019 season with a victory over Pine Tree at home.
The Freshmen A team won in two sets with scores of 25-15 and 25-19. Standout players for the Freshmen A team were outside hitters Lily Frank and Ellie Watkins. The Freshmen B lost a close match in three sets with scores of 6-25, 25-19, and 11-25. Standout for the Freshmen B team was Bree Biggar. The JV took care of business quickly in two sets with scores of 25-7 and 25-14. Sophomores Liz Hutchins and Brooklyn Willett led the team in kills with four a piece.
The varsity won in three straight sets with scores of 25-23, 25-14, and 25-14. Leading the play at the net was sophomore middle Skylar Wyllie with   8 kills and 2 blocks and senior middle Brina Kuslak with 7 kills and 3 aces. Jaci Philpot, London Reue, and Hannah Knox each chipped in 4 kills each. Returning setters Harleigh Thurman, junior, and Kalaya Pierce, sophomore, showed great consistency and kept the ball moving around well. Thurman had 15 assists and 4 digs, and Pierce had 12 assists. Senior libero Jennifer Moyer had 9 digs on the night.
The Lady Eagles take the court again Tuesday night on the road in Longview.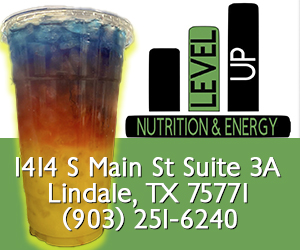 Leave a Comment