E.J. Moss Recognizes Teacher of Month
E.J. Moss is recognizing fourth and fifth grade reading intervention teacher Gretchen Nees as the teacher of the month.
   "Mrs. Nees is one of the most positive people that I have been around," EJM Principal Kyle Wright said. "Her belief in and love for her students is what makes her a great educator."
   Nees has taught in Lindale for 16 years. She spends her free time reading or playing with her grandchildren.
   "I feel so honored to be the EJ Moss teacher of the month," Nees said. "I like teaching because it allows me the opportunity to help children grow academically, and it is rewarding to watch them develop and thrive in the classroom."
   Nees has been married for 37 years, and she has three children, three grandchildren, and seven pets. Her hobbies include reading, both water and snow skiing, travel and creating curriculum for Sunday school.
   "My love of learning made me passionate about becoming a teacher," Nees said. "I've loved school since I was a child and continue to enjoy reading and acquiring new strategies to implement in my classroom. I aspire to bring that same love of learning to my students each day."
   Nees enjoys being able to work at LISD.
   "I like Lindale because it has the best community and school district in the nation with the most caring and supportive people," Nees said.
   In her 16 years in Lindale, Nees has excelled due to her positivity, hard work, and love for her students.
   "It is a pleasure to work with people who genuinely love their jobs," Wright said. "Mrs. Nees comes to work everyday with positive energy and a bright smile on her face. I am thrilled that Mrs. Nees can be recognized for her efforts and celebrated for being an outstanding person and educator."
   Most important to Nees, however, is her faith.
   "God is the center of my life, for He holds my future and is the answer to all my hopes and dreams."
Leave a Comment
About the Writer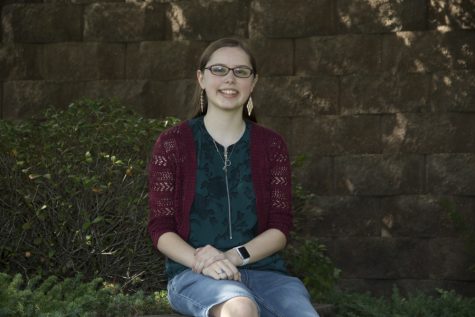 Colleen Starkey, Editor-in-Chief
Colleen is a senior at Lindale High School and is the Editor-in-Chief and sports editor for the Eagle Eye staff. Colleen is involved in UIL, band and is...