To Teach or Not To Teach
As images of their future careers cross their minds, they research teaching techniques to share to their students-to-be. Every day they are filled with educator wisdom to promote to the world.
For just about every season, the students in Principles of Education first level class have decorated doors all over campus for teachers. The students spend one to two weeks putting together ideas they researched on Pinterest and add their own personal touches to it.
"In the future, when these students have their own classrooms, they will of course be decorating them," teacher Rhonda Walker said. "By decorating these doors, the students get a feel for their potential future career."
The class full of teacher aspirants has produced Autumn, Christmas, Valentine and Spring themed doors for their teachers of choice. Before the school year lets out, the class will produce a Summer themed door, preparing the student body for summer vacation.
"I think by decorating these doors for teachers, we get to embellish their personality in a different way," sophomore Kennedy Repinske said. "When we grow up and teach our own classes, we will have to decorate our classrooms and this acts as practice."
Aside from the design elements of education, the students in Walker's class are given many teaching opportunities during the school year. Projects range from lesson plans to decorations to the psychological demands of students.
"I get to spend a lot of time with special needs students, which I personally never saw for my future," senior Maddie Beckham said. "I have developed such strong relationships with these students and it really shows me how valuable teaching can be for people, not just the students learning."
The Principles of Education class acts as a "trial run" for students potentially pursuing a teaching career. This allows for early exposure to the career before the monetary demands of college.
"No matter what these students decide to pursue, at some point they will teach someone something," education teacher Rhonda Walker said. "I encourage anyone even considering teaching as a career to take this class."
Leave a Comment
About the Contributor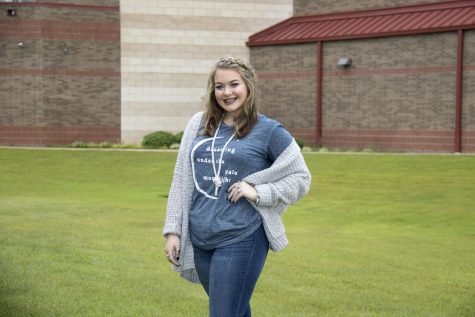 Haylee Haxton, Assistant Editor of Copy and Social
Haylee is a senior at Lindale High School and the Assistant Editor of Copy and Social for the Eagle Eye staff. Haylee is also a member of National Honors...