Softball Takes Another Win
Friday night in between all of the rain, lightning, and storms, Lindale traveled to Whitehouse to clench yet another district win with a score of 6-3, improving their district record to 6-2.
The Lady Eagles were down 0-2 after the bottom of the second inning, but in the top of the third, everything changed. London Reue smacked a line drive home run between left and center, bringing in two runs for Lindale. The top of the 6th inning brought in more runs with big hits from Morgynn Zemer, Sarah Day, and Cailynn Widemon, and Lindale went up 4-3. Defense held strong in the bottom of the sixth, and Whitehouse didn't score another run the rest of the game. Lindale went on to score two more runs in the top of the seventh inning with big hits from Hannah Knox, London Reue, and Gracie Spearman. Makayla Ragland and Hannah Knox both pitched extremely well for Lindale in the win.
The Lady Eagles hit the road again Tuesday and travel to Corsicana and then will celebrate Senior Night at home on Friday April 20th against Nacogdoches. The game will begin at 6:00 with senior night festivities taking place before game time.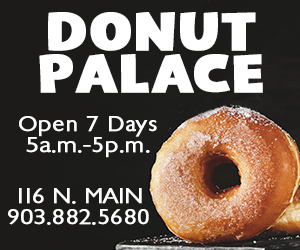 Leave a Comment