Featured Faces: Elleynna Perez
What's on my TV: Keeping up with the Kardashians
What I drive: I don't drive
Favorite movie: 'Annabelle Creation'
Favorite music: Enrique Iglesias, Nicki Minaj, Miley Cyrus
Favorite social media: Snapchat
Superstitions: Are we alone in the universe?
Worst habit: I don't pay attention. I get confused a lot.
I would love to trade places for a day with: Mr. Baker
First job: McDonalds
Favorite meal: Medium rare steak, French fries……..or double cheeseburgers with French fries….or large cheese pizza that is so greasy you have to eat it with a fork
Favorite drink: Coke or Pepsi
Talent I would most like to have: To become a fantastic artist–it will change lives!!
Favorite celebrity: Selena Gomez
Favorite city to visit: Miami, Florida
Greatest love: Art
Hero: Abraham Lincoln or the waitress I met at the Waffle House
Hobbies/interests: Art
Bucket list: Skydiving, visit Japan, travel all 50 states,
What makes you unique: I think like no other, and I do what others would be scared of doing.
What are your plans for the future: My plan is to live life to the fullest because YOLO.
Leave a Comment
About the Contributor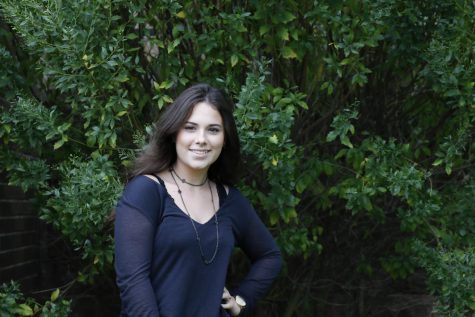 Isabelle Phillips, Managing Editor
Isabelle is a senior at Lindale High School and the managing editor of the Eagle Eye staff. She enjoys, photography, writing, and cosmetology. Isabelle...