Teachers and Students Travel on EF Tours
Drama teacher Taylor Jarman and English teacher Kristin Quarles will be taking students on a trip to Ireland and London this summer. The trip is hosted by Education First dedicated to teaching students about different cultures. So far Lindale students have recently attended 2 trips and have plans for two more trips in the upcoming summers.
"I've been on one [Education First ] trip before," Jarman said. "I'll do my second this summer and my third next year. I've traveled a lot over the years [and have] been to a lot of different places."
The trips are not school related. The teachers are part of Education First (EF) tours and simply use LHS to reach out to students at Lindale. In collaboration with EF Jarman and Quarles have been to Rome and Greece, will travel to Dublin Ireland and London this summer and the next summer will be Japan.
"I always wanted to do these trips when I was in high school," Jarman said. "But my family couldn't afford it for sure. So it's really cool that I get to go now and take kids who have the opportunity to go it's really fun."
The trips are announced towards the beginning of the year in order to give students enough time to save money for the trip. This amount of time and the various payment plans ef offers makes these trips more inclusive and attainable.
"That's why I do them, just because I love it," Jarman said. "I love going other places, seeing other cultures, meeting other people, hearing different languages, being in a different environment than the United States."
If the teachers recruit enough students EF tours will pay for their expenses, making a prime opportunity for travel. Regardless if they pay or not, the teachers are excited to witness students seeing and experiencing things for the first time.
"I love to travel so deciding to chaperone these trips was an easy way to do that," Quarles said. "I also love seeing students see new places and learn new things.  As far as being what I expected, I've only done one of these trips as a chaperone and it was my first time out of the country and I took 5 students all by myself. Needless to say, it was a new experience."
One common thought among the sponsors of these trips is exposure. One of the most important aspects of traveling is teaching the students about different cultures other than the United States.
"I think we forget that other people exist in different civilizations that have existed far longer than ours have," Jarman said. "So when we get to go there and see these things and hear these things and smell these things that have existed for thousands of years I feel like it really puts life into perspective."
Leave a Comment
About the Contributor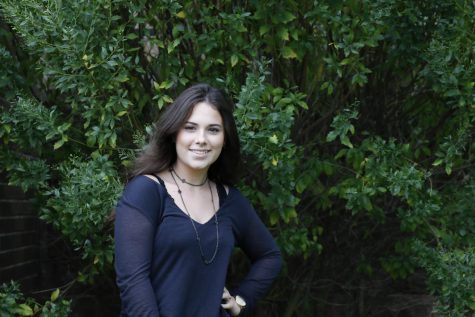 Isabelle Phillips, Managing Editor
Isabelle is a senior at Lindale High School and the managing editor of the Eagle Eye staff. She enjoys, photography, writing, and cosmetology. Isabelle...