Information for Students Interested in Dual Credit
On February 22, an assembly was held for students interested in taking Tyler Junior College (TJC) dual-credit classes in the 2018-2019 school year. Representatives Emily Gora from the TJC admissions office and Stephanie Mayo from the TJC dual-credit office spoke at the assembly to provide information to those interested in the classes. Gora and Mayo also assisted students in filling out an application for the program. The dual-credit program allows students to take college-level classes during their junior and/or senior year and receive credit towards both high school and college. In order to take these classes, prospective students must take the Texas Success Initiative Assessment (TSI) test, which is required for enrollment. The test will be offered to sophomores and juniors on March 8 and 9. The following information provided by counselor David Ramsey shows the steps students must take in order to test at LHS:
1st: Complete a TJC application online (www.tjc.edu).  This step must be completed by Feb. 26th!
Select 'Admissions' tab on the top left, and then  select 'Apply Online' in the middle. Then, select "First time user account creation" in blue in the middle of the page.  You will then create a Login and Password using their example.  Once the application is complete and processed, you will receive an automated email with your Apache ID # (A#).  This may take several days!  KEEP THIS NUMBER!  You will use it EVERY time you have any dealings with TJC.  Put it in your phone and memorize it!  Once you have your A#, proceed to step #2.  
2nd: Once you have your A#, complete the TSI Pre-Assessment Activity.
From TJC's homepage, www.tjc.edu, you will need to scroll to the very bottom right hand side of the page and select Testing Services.  Then, on the middle right, select TSI Assessment.  Then, in the gray box, select #3 Mandatory TSI Pre Assessment Activity. You need to register and complete this portion using the A# provided in your email from TJC. Upon completion, print 2 copies of your completion certificate.
3rd: Register in the Counselor's Office for a test date.  Bring $30 cash or check (made to LHS) and a copy of your completed TSI Pre-Assessment Certificate.  You will select your testing date at this time.
On test day, you will need  the other copy of your Completion Certificate of the Pre-Assessment activity and a current photo ID.
Current sophomores must pass the Reading and Writing portion to participate in any dual credit courses. Sophomores wanting to take TJC Math as a junior, must also be successful on this portion.
Current juniors are only required to pass the section based on course selection. For English courses, you must successfully complete the writing portion, math courses require the math portion, and all others require reading and writing.  
If the student is unable to attend these test dates, the student will be required to make his/her own testing arrangements. The Tyler Junior College testing office can be reached at 903-510-2617. You may find additional information regarding their hours of operation and registration details on their website (http://www.tjc.edu/testing).
All students who wish to participate in dual credit courses during the 2018-2019 school year must have successfully completed the TSI assessment by April 2, 2018. If the student takes any portion of the TSI at the Tyler Junior College campus, his/her official test scores must be presented to the LHS counseling office by this same deadline, April 2, 2018.
A student may be exempt from the TSI if they have achieved any of the following:
ACT score of 23 Composite with 19+  Eng. and/or 19+ Math  or SAT score of 480+ Rdg/Wrtg and/or 530+ Math.
For more information, students are encouraged to contact their counselors- collardtl@lisdeagles.net for sophomores or ramseydc@lisdeagles.net for juniors.
About the Contributor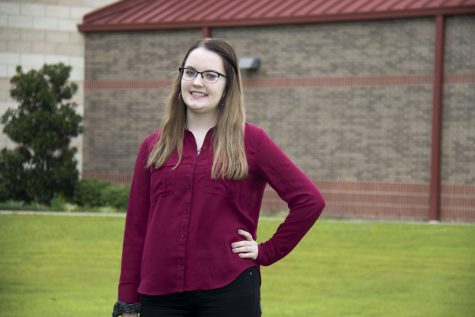 Kaylee Rodriquez, Editor-In-Chief
Kaylee is a senior at Lindale High School and the Editor-In-Chief for the Eagle Eye staff. Kaylee is also a member of the audio visual production team,...