Sneak Attack
How much sneakers cost the students of LHS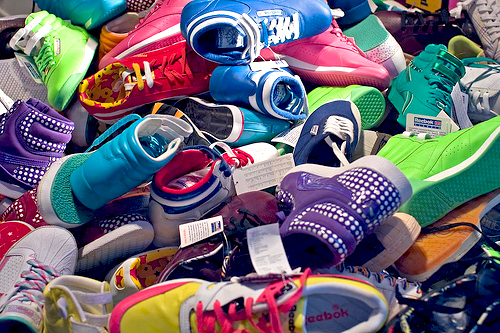 As she travels through the halls, she can not help but notice just how many people are wearing sneakers. Three people on her left are wearing sneaker of all different sizes and colors. To her right, five people are wearing sneakers. When she leaves her next class, she realizes that most of the people in the school are wearing some kind of sneakers.
She decides to figure out just how popular sneakers are among students.
Many students across the school own at least one pair of sneakers that they often wear. According to a recent survey, students chiefly wear sneakers because of comfort and popularity.
"I like wearing sneakers because they are both supportive and comfortable, but in addition to that, they are also pretty stylish," sophomore Avalon Custer said. "It is a good expression of style, especially when you have multiple colors."

A survey of 76 LHS students showed that the three most popular brands among students are Nike, Converse and Vans. About 70 percent of students from the survey own at least one of these three brands.
"I personally like Nike, but Adidas and Under Armour are really nice brands, too," junior Kassie Bennett said. "Having nice shoes is really popular right now for [the] students in high school and even in junior high."
"
I like wearing sneakers because they are both supportive and comfortable, but in addition to that, they are also pretty stylish."
— Avalon Custer
Almost 62 percent of the students wear their sneakers to school everyday. A quarter of the students who participated in the survey wear their sneakers at least every other day.
"I know that a large portion of the school wears sneakers a lot of the time,"  Custer said. "I'd say half or more [of the students wear sneakers often]."
Fifty-seven percent of the students surveyed currently own at least five pairs of sneakers, and 11 percent own 15 or more pairs. About 73 percent have owned 15 or more pairs in their lifetime.
"[Sneakers] are super popular," Bennett said. "If [someone] sees a person with nice sneakers, they're like 'those are really nice.' You want to compliment them."
The survey concluded with why students wear sneakers. The most common answers were that sneakers are comfortable, they look good, they are reliable and they are popular right now.
"I think it's important to remember that sneakers aren't just for the grungy skater look," Custer said. "They're for everybody. No matter who you are, you can always find a good pair of sneakers."
Leave a Comment
About the Writer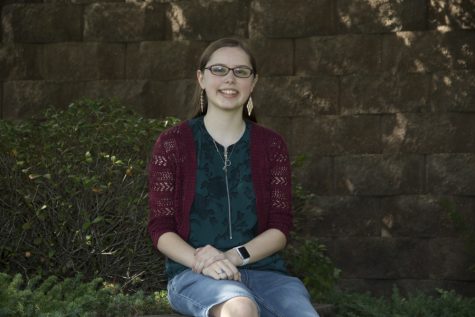 Colleen Starkey, Editor-in-Chief
Colleen is a senior at Lindale High School and is the Editor-in-Chief and sports editor for the Eagle Eye staff. Colleen is involved in UIL, band and is...