Volleyball Finishes Last Game of Season
On Friday night, the Lindale Lady Eagles played in their final match of the 2017 season competing in the Area Finals against Willis High School. Scores were 13-25, 14-25, and 15-25. Leading the Lady Eagles at the net was Brina Kuslak (8 kills, 1 block) and Shelbi Steen (5 kills, 1 block). Harleigh Thurman led with 13 assists and 6 digs on the match. Defensive specialist Jennifer Moyer led in the back row with 14 digs, and following her was libero Alisha Kiser with 12 total digs.
It truly has been an incredible season, one that we weren't quite ready for it to be over. Overall, the Lady Eagles were District 17-5A Champions and Bi-District Champions.  Our four seniors will be dearly missed: Mackenzie Martin, Lorin Reue, Alisha Kiser, and our precious manager Ataly Aranjon. Thank you for the positive, lasting impact that you've made on this program. We love you all very much!!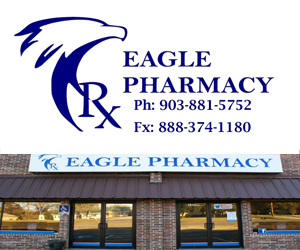 Leave a Comment