Featured Faces: Sarah Huseth
What's on my TV?: My favorite tv shows include Game of Thrones, The Walking Dead, Stranger Things, Breaking Bad, Rick and Morty, Glee, Dexter, and The Office
What I drive: I drive a bright blue Honda Accord
Favorite Movies: My favorite movies are Gone Girl, Now You See Me, The Prestige, Catch Me If You Can, and all the Harry Potters
Favorite music: I love Red Hot Chili Peppers, Fleetwood Mac, The Gorillaz, Cage the Elephant, Mumford and Sons, The Xx, Coldplay, Childish Gambino, Jose Gonzalez
Favorite Website or Social Media: Club Penguin is for sure my favorite website. I also love Youtube
Superstitions: I always listen to the same album every morning before school for good luck
Worst habit: I always sit in weird positions in classrooms and when I'm eating
I would love to trade places for a day with: I would enjoy trading places with one of my friends just to see someone elses point of view
First job: I have never had an official job
Favorite food: My favorite meal is chips and queso and enchiladas. I love Mexican food so much! Also I literally cannot live without ice cream
Favorite drink: Water is what I drink the most but I love Red Bull
Talent I would most like to have: I wish I could sew and make my own clothing. I think thats a really impressive talent and skill that I would like to have
Favorite celebrity: My favorite celebrity would have to be Jesse Eisenberg or Emma Watson
Favorite city to visit: My favorite city to visit is Austin, Texas
Greatest love: I have a huge love for dogs and animals. My heart melts everytime I see a dog
Hero: My hero would have to be myself. I am such an amazing person and I truly I aspire to be myself.
Hobbies: I love to play the flute and piccolo. I also am really good at makeup and like to get creative with different makeup looks. I enjoy taking pictures for fun as well. I love video games and am addicted to the game The Sims. I also enjoy reading Horror novels.
Bucket list: My goal is to create my own video game
What makes me unique: Everything about me makes me unique because I'm my own person
Future plans: My plans for the future includes attending UT Austin and getting a major in Arts and Entertainment Technologies. I plan to become a 3-D Animator or video game designer
Leave a Comment
About the Writer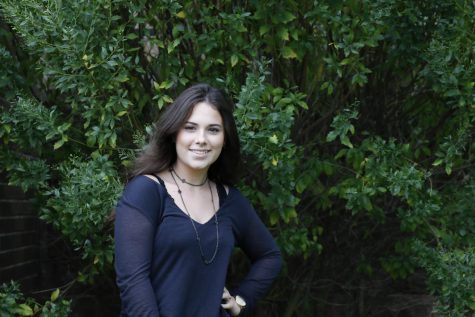 Isabelle Phillips, Managing Editor
Isabelle is a senior at Lindale High School and the managing editor of the Eagle Eye staff. She enjoys, photography, writing, and cosmetology. Isabelle...