Culinary Takes Trip to Ben E. Keith Food Show
The Culinary Arts III class went to the Ben. E Keith food show in Dallas  October 4.  Students learned about what it is like to purchase food for businesses as well as the quantity in which they would purchase it.
"No lesson can ever offer what a real life experience can," culinary teacher Summer French said. "It is important to me that my students not only learn the lessons, but get to experience what being in the culinary industry is really about."
The class annually goes to the food show so the students can try new food, see certain equipment used to make the food and the time spent making the food. They get to talk to vendors and chefs about the industry on a very real level.
"It can be as simple as a burger or a strip of steak, and you can make it something much more than your average family cookout," culinary student Luke Lindamood said. "We go to these events to expose us to an environment that we deal with at school, we get to talk to the vendors who have been in the culinary industry and what kind of futures are before us."
The high school uses shows like these to offer real world experience to students so they can visually see what it is like to do certain jobs, so they are not just learning about them. Real world experiences such as these allow for students to better decide what they would like to do as a career.
"We went to see the different vendors, different variety of food and to experience an environment in which we can possibly one day join," student John Willeford said. "It allows us to experience something new and get out of this kitchen and see how other people prep food and how it's presented."
Leave a Comment
About the Contributor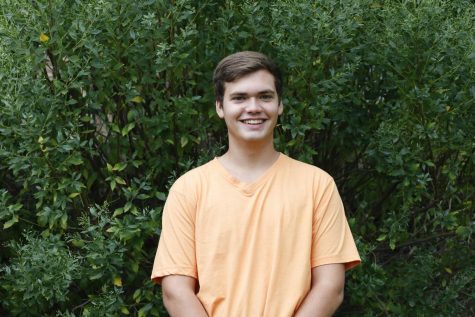 Caleb Smithee, Staff Writer
Caleb is a junior and second year Eagle Eye staff member. He enjoys spending his time playing the drums, bass, and ukulele, and he is in his church's...