Featured Faces: Jonathan Perkins
He picks up the water bottles and walks over to the sink and fills up the bottles before heading over to the equipment room, where he grabs some footballs and a first aid kit. He double checks to make sure he has everything for the home football game tonight.
Jonathan Perkins is a junior and athletic trainer for the Eagles. He is aspiring to become an athletic trainer for a university or NFL team in the future.
"Jonathan is very bright and attentive, a very strong History student," history teacher Christopher Grotemat said. "Jonathan is a very smart, hard-working and [a] selfless individual."
As a kid, Perkins was diagnosed with ADHD, so he has had to learn how to cope with his ADHD as he has gotten older. He enjoys seeing people that he has helped succeed.

"Jonathan is unique in his ability to interact positively with different peer groups," Grotemat said. "This is evident by his involvement in many LHS extracurricular activities."

For Perkins, being a Lindale eagle means to be brave and hold standards high. He dreams of one day owning a supercar.

"Jonathan, obviously, is a very strong student," Grotemat said. "Perhaps his best talent is the ability to juggle many responsibilities while still performing at a high level."
Leave a Comment
About the Writer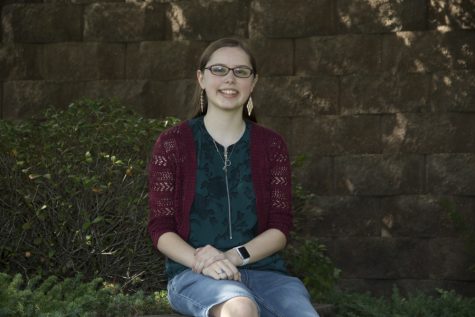 Colleen Starkey, Editor-in-Chief
Colleen is a senior at Lindale High School and is the Editor-in-Chief and sports editor for the Eagle Eye staff. Colleen is involved in UIL, band and is...