Volleyball is 3-0
Friday night brought the Lindale Lady Eagles to 3-0 in district play as they defeated Jacksonville handily at all three levels. Freshmen and JV both won in two sets, with Freshmen scores of 25-13 and 25-19 and JV scores of 25-16 and 25-19.
Varsity took care of business on the court with scores of 25-10, 25-19, and 25-7.  Leading the Lady Eagles at the net were Brina Kuslak (7 kills, 3 blocks), Lorin Reue (7 kills), Shelbi Steen (6 kills, 4 aces), and London Reue (5 kills). Setters Harleigh Thurman and Kalaya Pierce did their part in running a strong offense; Thurman had 12 assists and 2 aces, and Pierce had 15 assists on the match. Libero Alisha Kiser had 11 digs on the night.
The Lady Eagles hit the road again Tuesday to play another district opponent, Ennis, and then will play Whitehouse at home on Friday October 6th. Next week will wrap up round one of district play. Plan on packing the stands Friday at 4:30 – This game against Whitehouse will be one you won't want to miss!!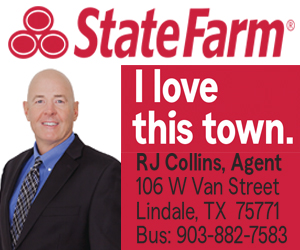 Leave a Comment