Featured Faces: Ben Roach
What's on my TV: channels
What I drive: I don't, but I have a 1998 chevy truck
Favorite movies: An Unfinished Life, Pride and Prejudice, Real Steel
Favorite music: Hozier, Van Halen, Lumineers, Down in the Valley
Favorite website or social media: YouTube
Superstitions: none
Worst habit: playing guitar too loudly
I would love to trade places for a day with: no one
First job: chopping wood
Favorite meal: fried anything
Favorite drink: coffeeeee
Talent I would most like to have: voice
Favorite celebrity: ?
Favorite city to visit: Chicago
Greatest love: music
My hero: my dad
Hobbies or interests: playing guitar, piano, drums, banjo, ukulele
My bucket list: be in a successful band, meet God
Leave a Comment
About the Contributor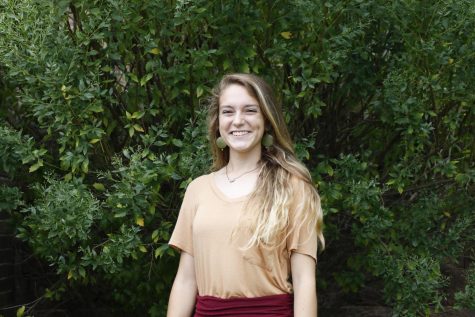 Adrienne Parks, Social Officer
Adrienne is a senior at Lindale High School and the social officer for the Eagle Eye Newspaper Staff. She spends her time as a member of many organizations...