Students Investigate New Forensics Science Class
A new forensics science class has been created for senior students this year. The course is being taught by chemistry teacher Katy Lyles, as well as physics and chemistry teacher Amanda Speaker.
"There [are] a ton of career opportunities in forensic science," Speaker said. "We are mainly looking at the lab side of forensic science. It's going to be great. We're both very excited."
Each teacher has two full classes of students. They aim to teach students exceptional observation and analytical skills by performing several realistic experiments.
"Drawing inferences and reading into context is used heavily in this course but also has beneficial real world applications," senior Ashlynn Beaird said. "This class consists of interesting labs pertaining to both past and modern forensic tactics as well as excellent notes for each unit we go through. The subject itself is very enthralling."
The course primarily prepares students aspiring to pursue careers in criminology. However, it also aims to instill observation and analysis skills to help students regardless of their career paths.
"I am so excited to teach this class," Lyles said.  "Forensics is fascinating and mysterious, and as a science teacher, it's nice to step outside the box and get creative. While I do love me some stoichiometry, it's kind of fun to be making fake blood and dreaming up crime scenes."
Planning for the course began near the end of the 2016-17 school year. Interest from teachers combined with expected student interest accelerated the process of creating the class.
"I think it'll give me the skill of observation," senior Zach Brooks said. "My dad occasionally does stuff like that for the police department, and I sometimes go with him to cases. It's like Sherlock Holmes. It's really fun.
About the Writer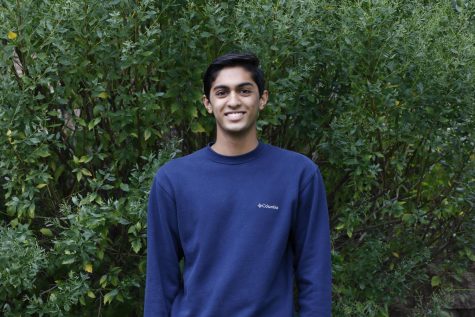 Ronak Desai, Copy Editor
Ronak is a senior at Lindale High School and is the copy editor for the Eagle Eye staff. Ronak is also a fourth year member of the Lindale Speech and Debate...