Crawling to the Finish
As graduation quickly approaches, everyone is slowly crawling across the finish line. Summer is in the sight of teachers, principals, freshmen and mostly seniors. Senoritis is at an all-time high these last weeks of the 2016-17 school year and plans for the future are in the minds of many.
"It's honestly terrifying, but also kind of liberating," senior Kamryn Stacks said. "The rest of our life starts in just a few weeks."
For many seniors, the thought of leaving home is very nerve-racking. Some students have lived in Lindale their entire life. Naturally, leaving the small town atmosphere can be shocking.
"
It's honestly terrifying, but also kind of liberating. The rest of our life starts in just a few weeks."
— Kamryn Stacks
"I think what I [will] miss the most is the positive environment that surrounds me," senior Natalie Johnson said. "I came from a school where the people weren't nice and Lindale is. All of the teachers I've have been nothing but kind to me and I think I'll miss them the most. I really do love Lindale."
Though leaving home could feel very overwhelming and strange, for some it is the only thing they have ever known. Regardless of the fears that becoming an adult may bring, these students will remember the unity that Lindale has.
"When one of my teachers was missing school for a family related incident," senior Tyler Smith said. "All [of] our classes wrote her notes to encourage and cheer her up. It showed the camaraderie that LHS has."
There are many inspiring stories to tell after four years in high school. For Stacks, the most rewarding experience did not even happen to her.
"I was a bystander,"Stacks said. "I saw this kid sitting by himself at lunch, and then I saw a guy that had plenty of people to sit with get up and go eat lunch with him. And I overheard the kid say 'Hey, thank you man. I didn't know who to sit with.'"
Lindale ISD is much more than its high school, the school district tries its best to incorporate its community. Consequently, for one student the most memorable moments happen outside of school.
"I think one of the best things Lindale has is the 4:13 Challenge," Johnson said. "It's unlike anything I've seen before. You celebrate these students with disabilities and they go beyond any limit you've set for them. My buddy for the challenge was Ethan from Velma Penny and he had no legs due to a disease but that didn't stop him. He would get out of his wheelchair to do the obstacle course [like] it was nothing for him. He was truly an inspiration and an example of what not giving up should look like. It was so amazing to see all the students come together to celebrate these kids and make them feel like they're apart of us."
Leave a Comment
About the Contributor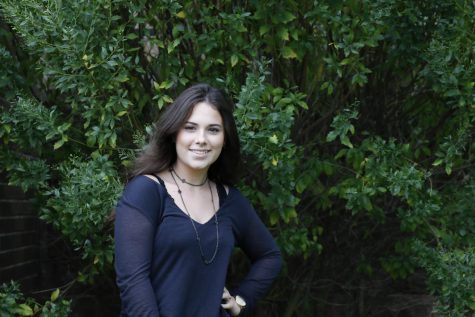 Isabelle Phillips, Managing Editor
Isabelle is a senior at Lindale High School and the managing editor of the Eagle Eye staff. She enjoys, photography, writing, and cosmetology. Isabelle...